For Burners, by Burners
For the past 10 years, Joulvert has been dedicated to designing optimized electric bikes for the Playa's challenging conditions. Operating out of Reno, Nevada, we provide fully assembled electric bikes to the burner community heading to the Playa. Our professional technicians ensure quality assembly and testing, ensuring a seamless experience while at the festival. We also offer post-playa annual storage, details of which can be found at the bottom of this page.
ALL BIKES BELOW ARE AVAILABLE FOR PICK-UP IN RENO ONLY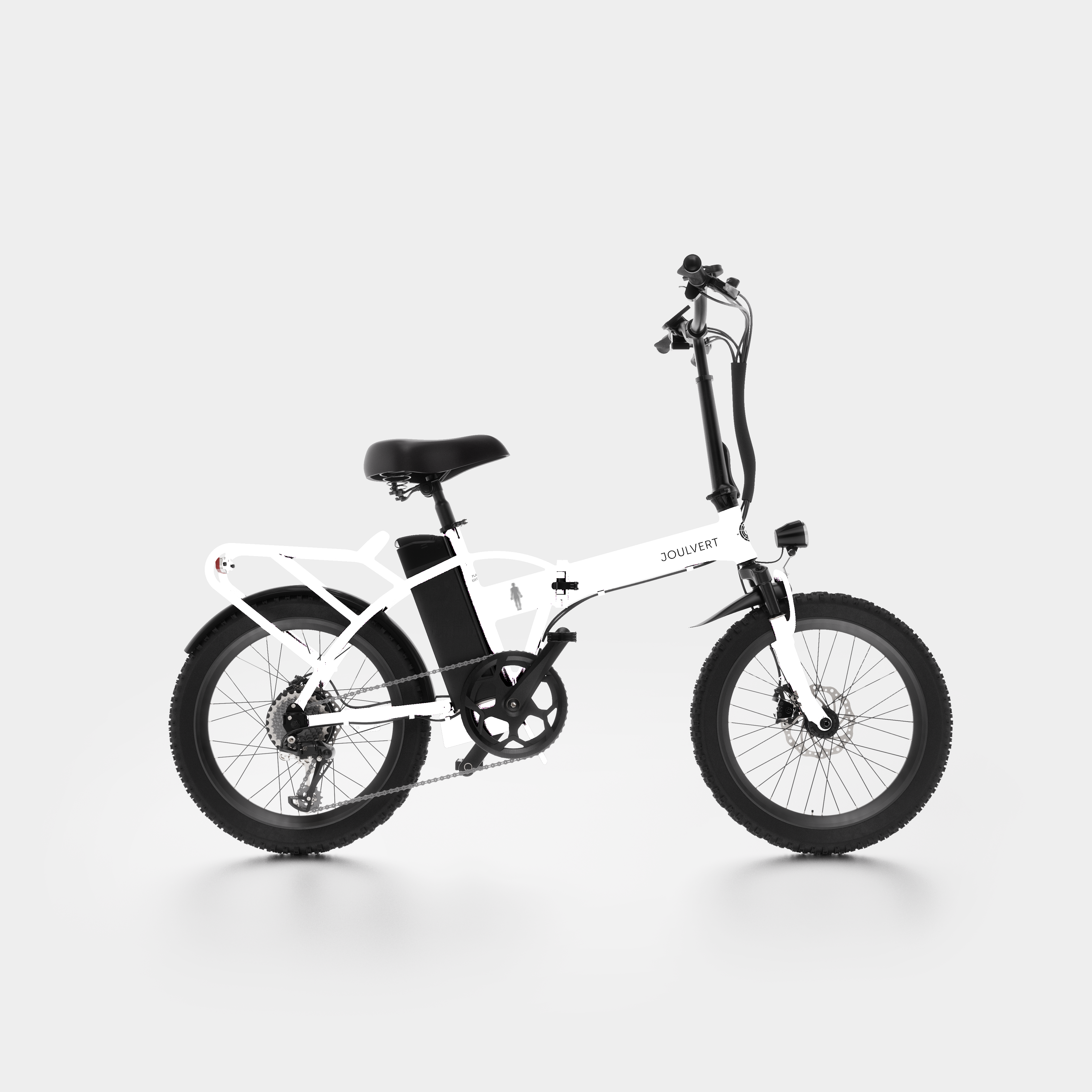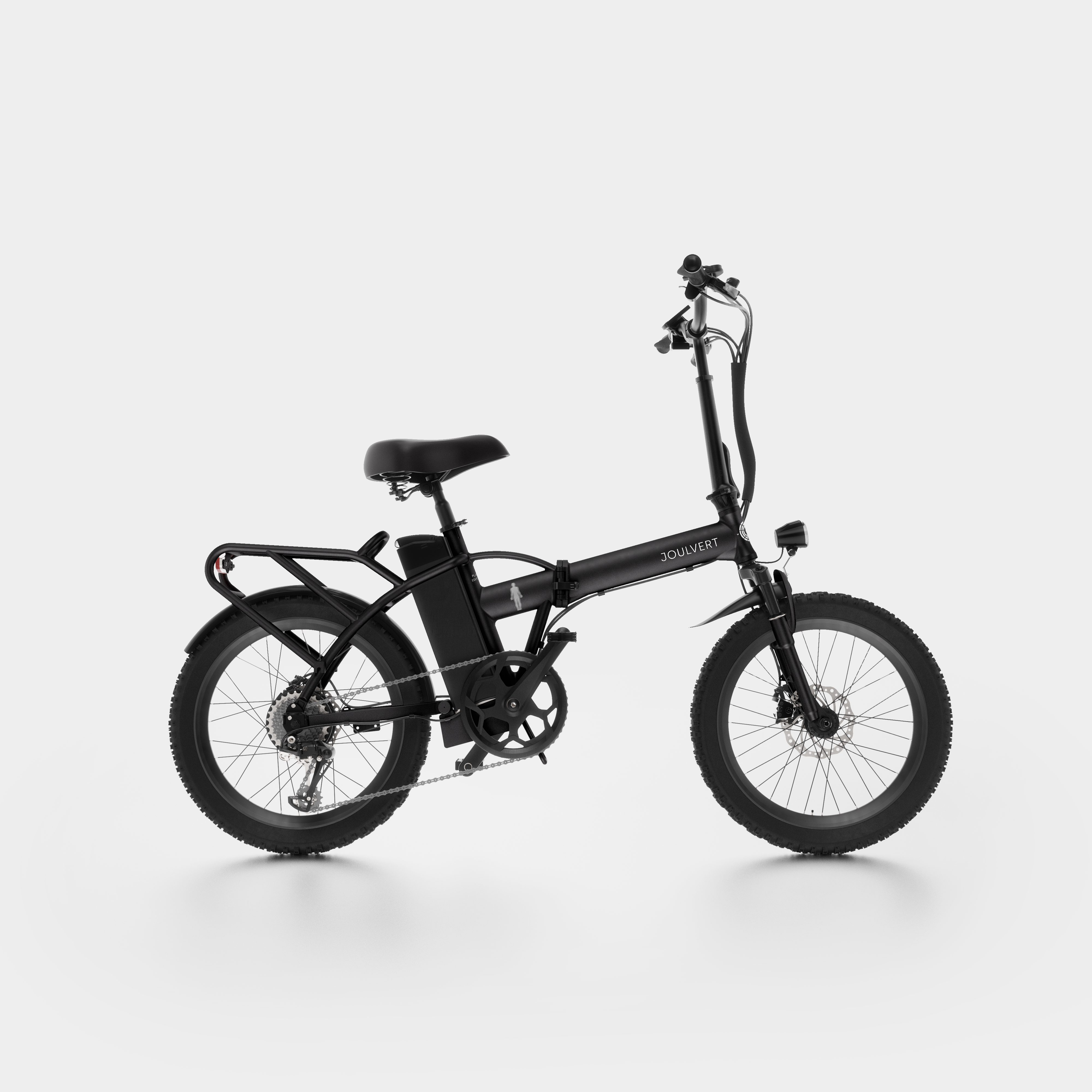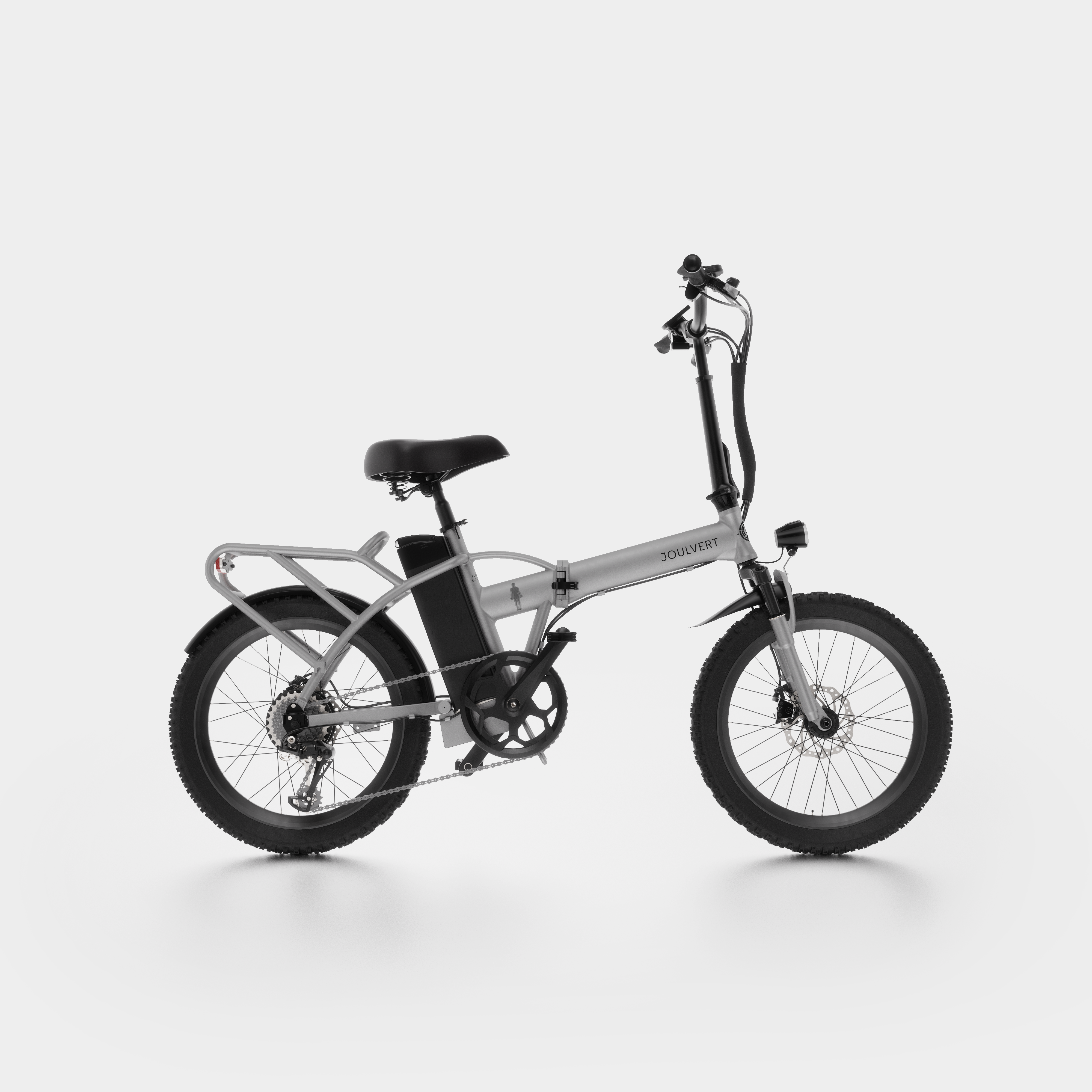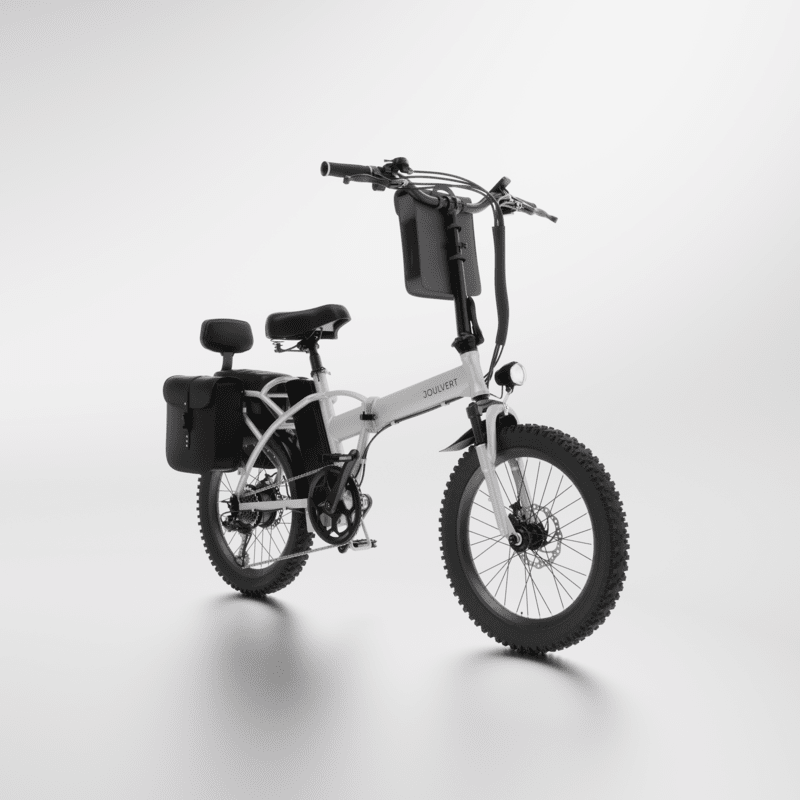 The latest generation of Joulvert's classic Playa Bike features a compact 3-part folding frame and removable lithium-ion battery, providing the ultimate transportable bike for those with smaller RVs and cars. The water- and dust-proof silicon-sealed electric system is coupled together with dual-shock suspension and a powerful 350W rear hub motor to unlock the Playa for you and any passengers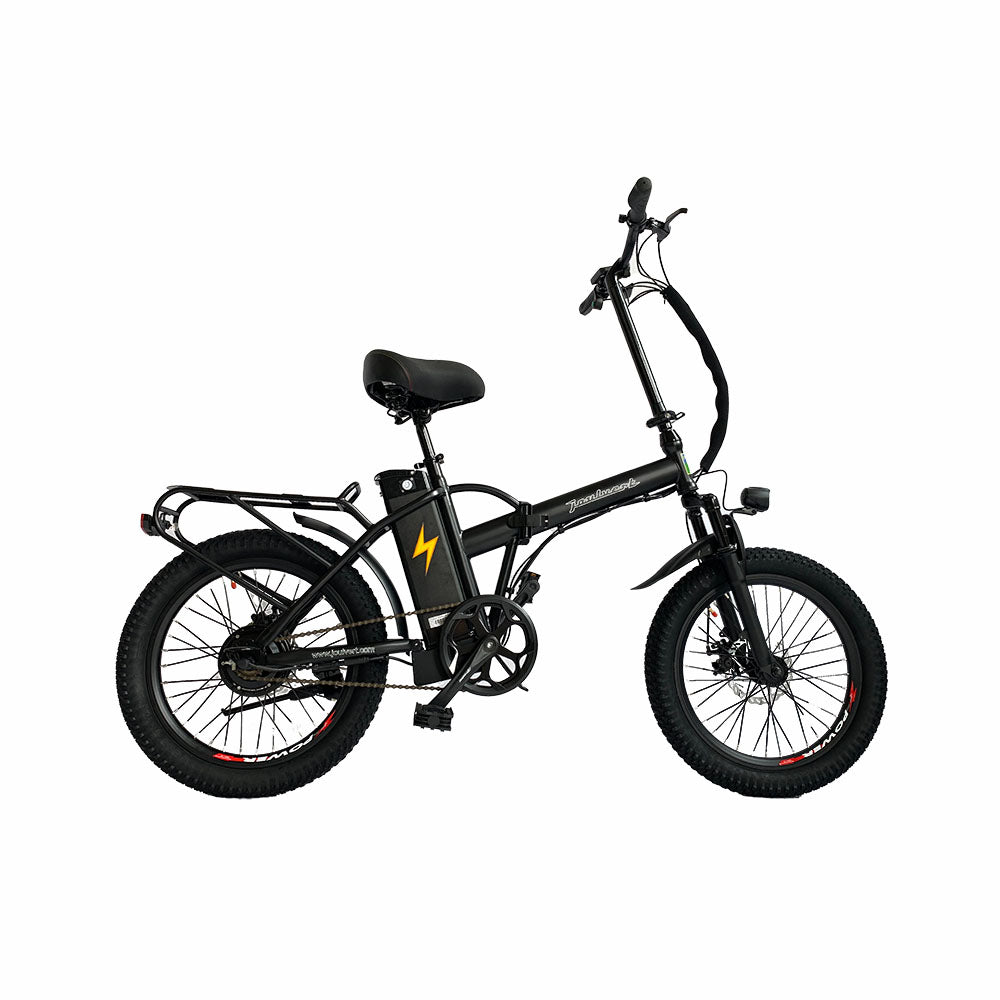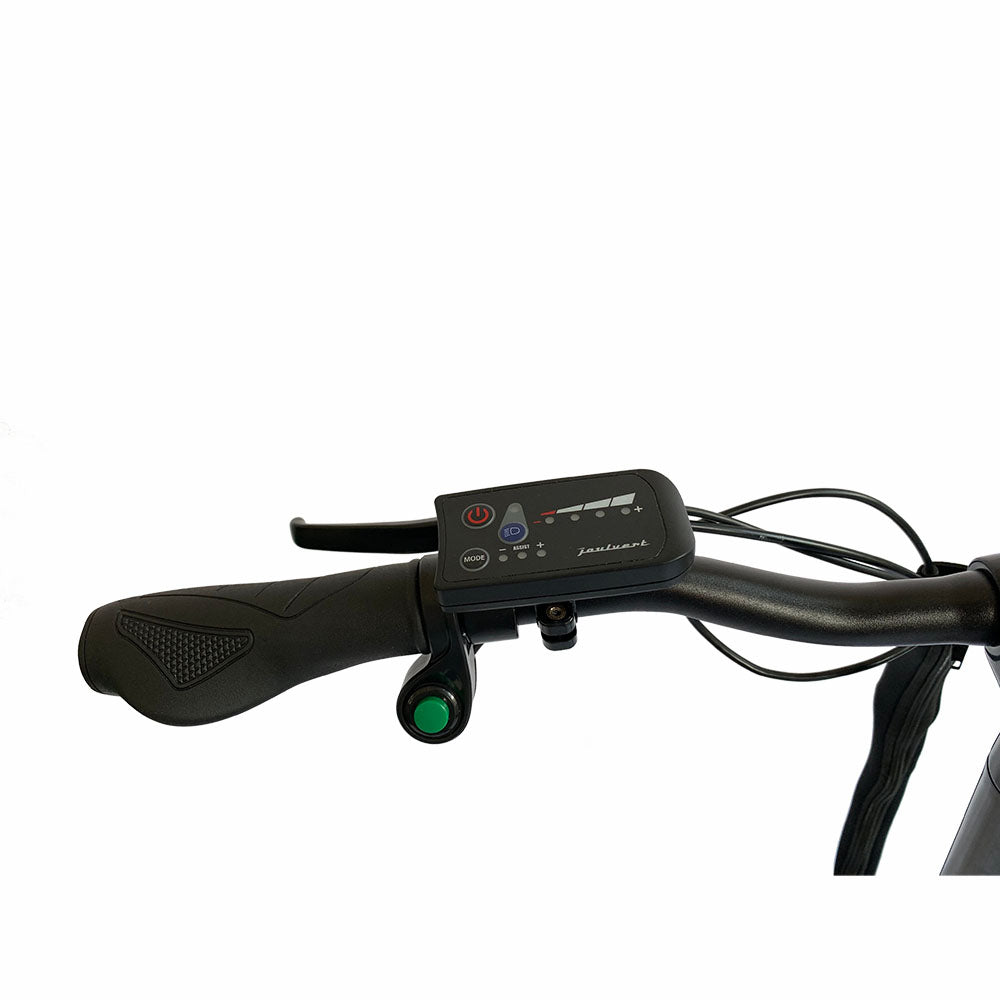 Joulvert's classic entry-level Playa Bike, featuring a three-piece folding frame and a removable lithium-ion battery, the Hopman is as portable as playa bikes come
---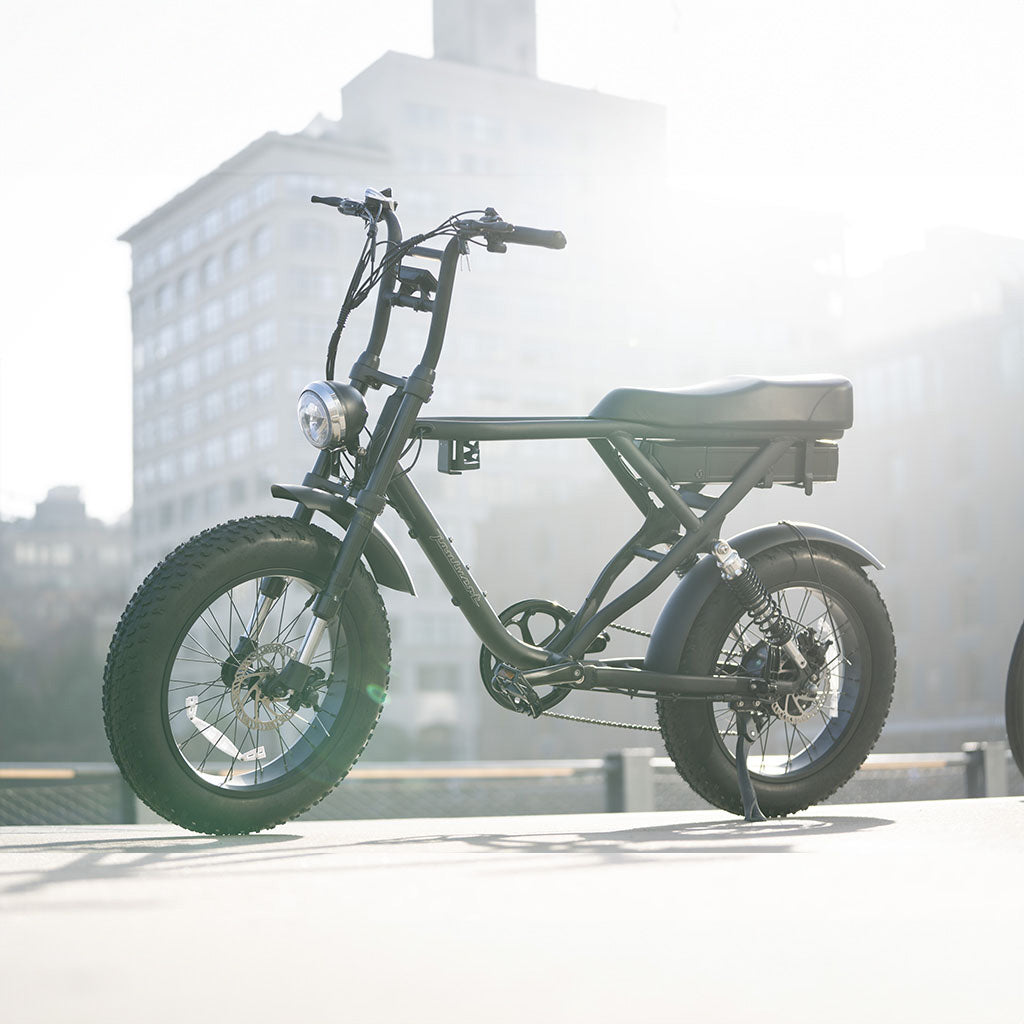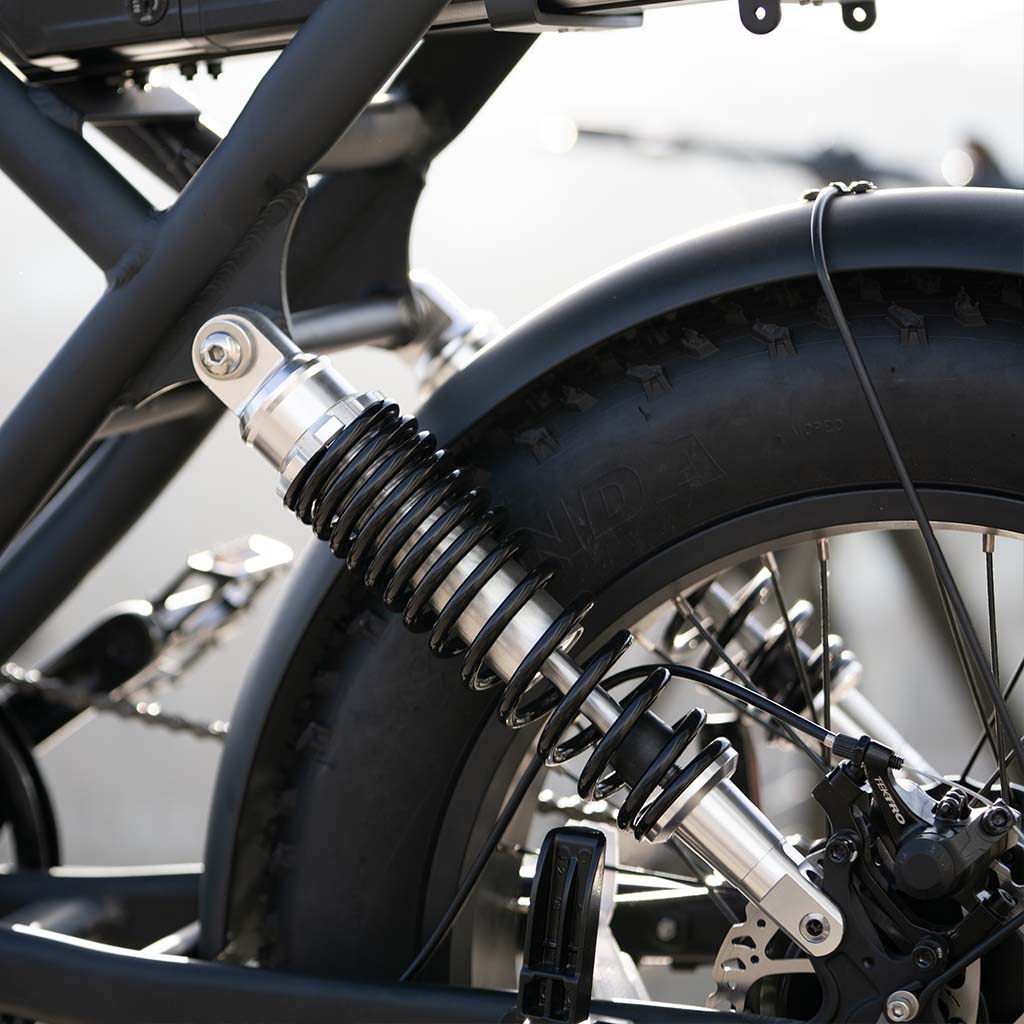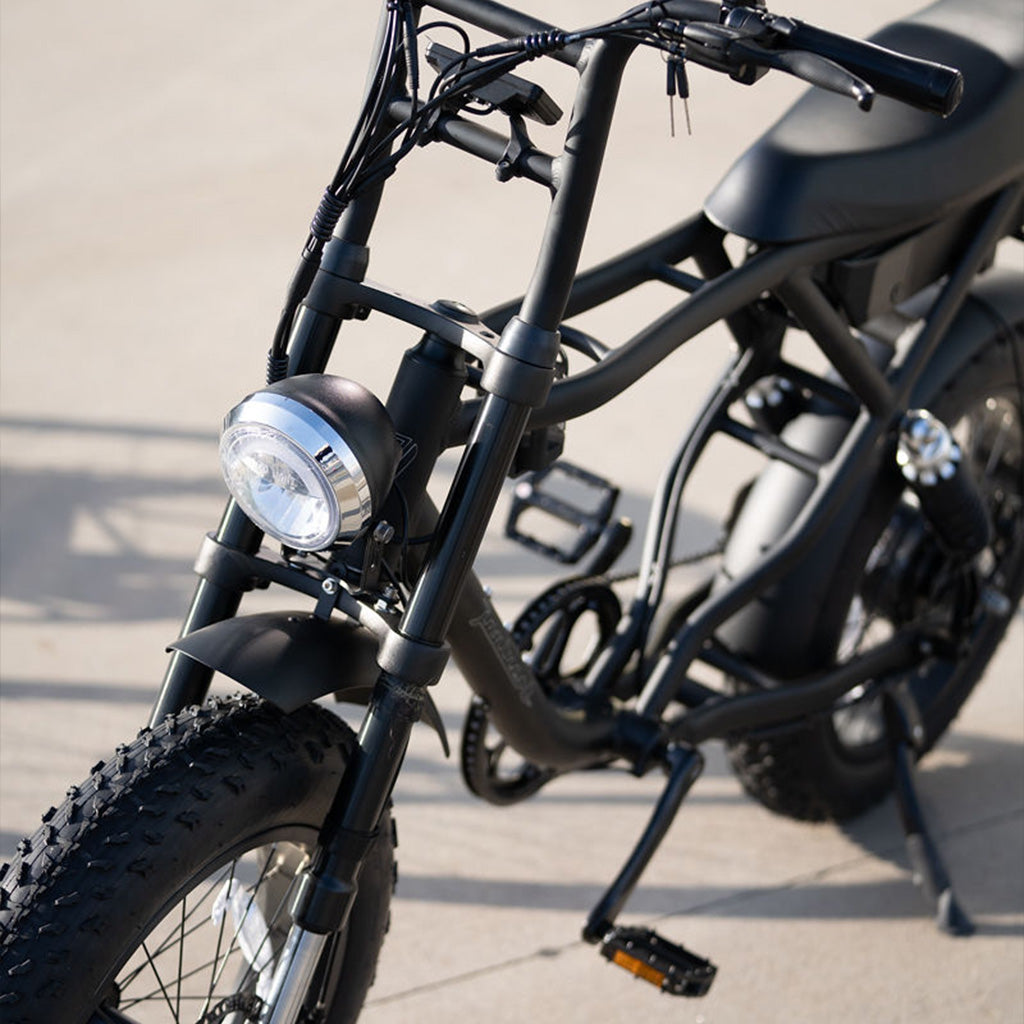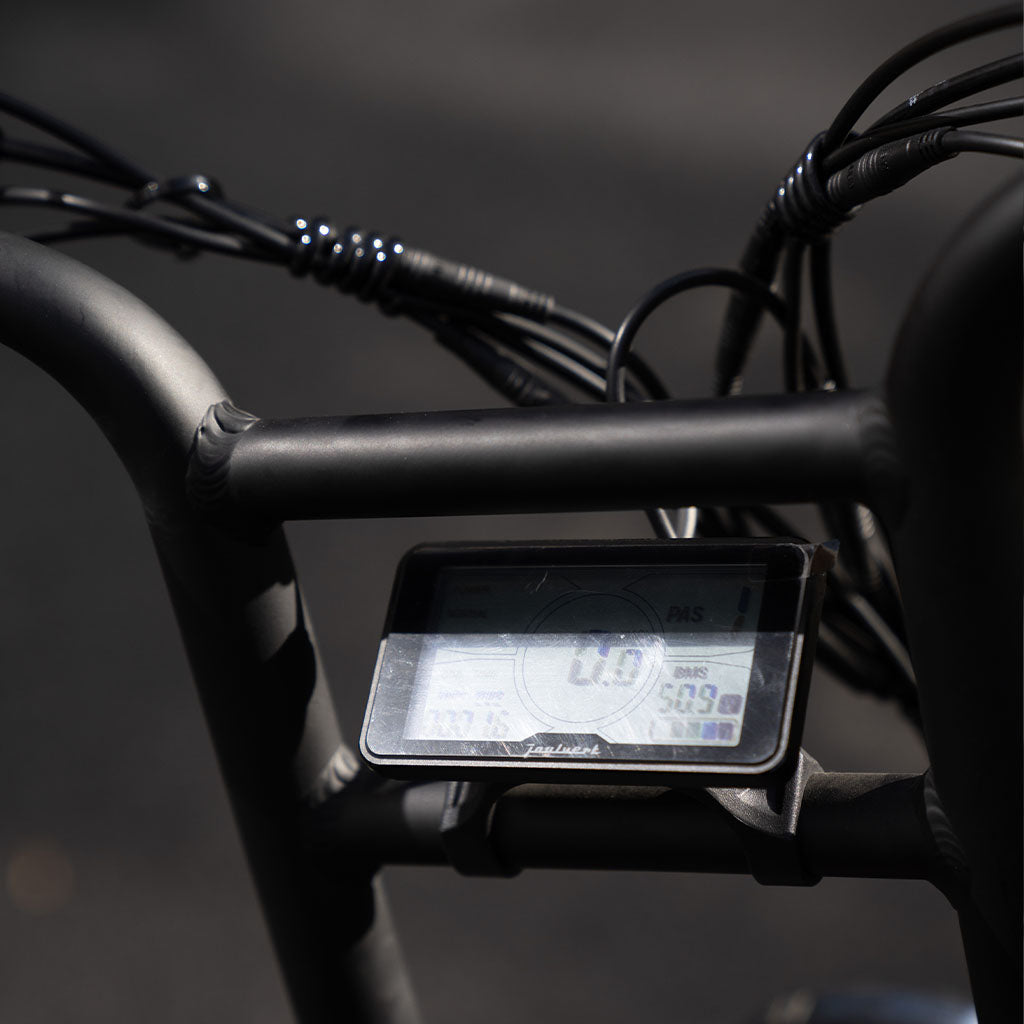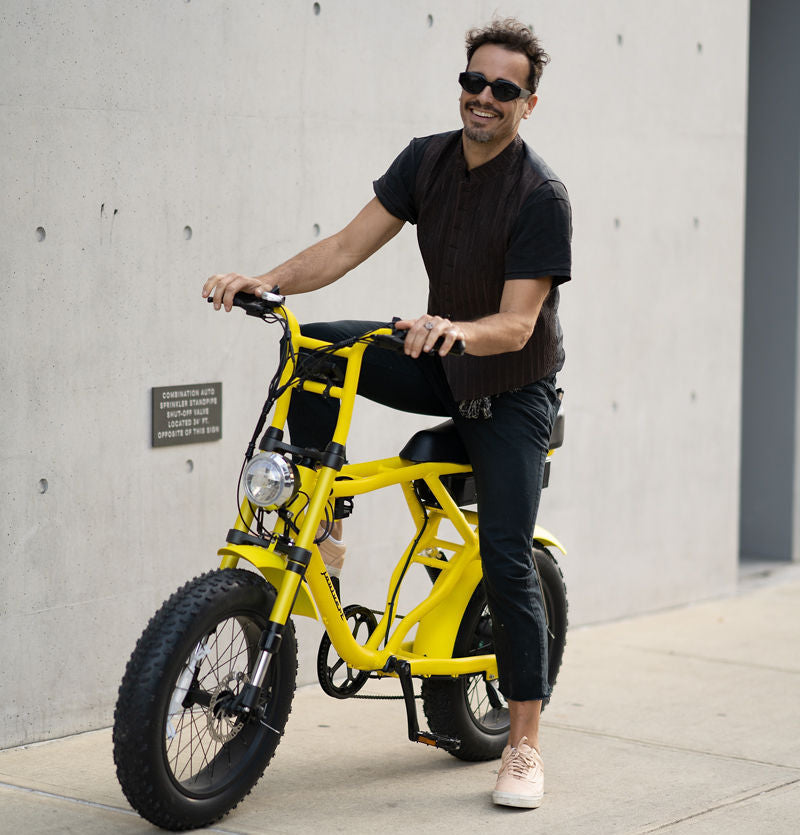 A timeless design on the Playa, the Joulvert Orbiter, is the ultimate all-terrain fast cruiser. With dual shock suspension and a 750W rear-hub motor, you'll never sacrifice comfort or speed, with 1 rider or two.The 48V 15.6Ah battery is removable so can be charged away from the bike while it is locked outside your RV. This playa royalty features the Joulvert developed silicon sealed electric system, for a water- and dust-proof profile that is essential on the Playa.
The Hobbee brings the retro moped style into the future and on to the Playa with its removable 52V 19.2Ah lithium-ion battery, 750W rear hub motor, rear dual-shock suspension, and comfortable step-through frame and rear storage capacity making it the Swiss army knife for solo and dual passenger trips across the festival. Fully integrated electrical system makes this latest Hobbee production water- and dust-proof
Dominate the Playa on The Bison, Joulvert's latest high-performance bike set to debut this year. Featuring a full front and rear-suspension system, 52V 20Ah long-range battery, hydraulic brakes, LCD color display and the fastest Joulvert electric system to hit production (c. 35mph) there is no stone left unturned. Share the unmatched riding experience with the dual seat and rear passenger pegs
Joulvert Reno Pop-Up
Playa Services & Important Information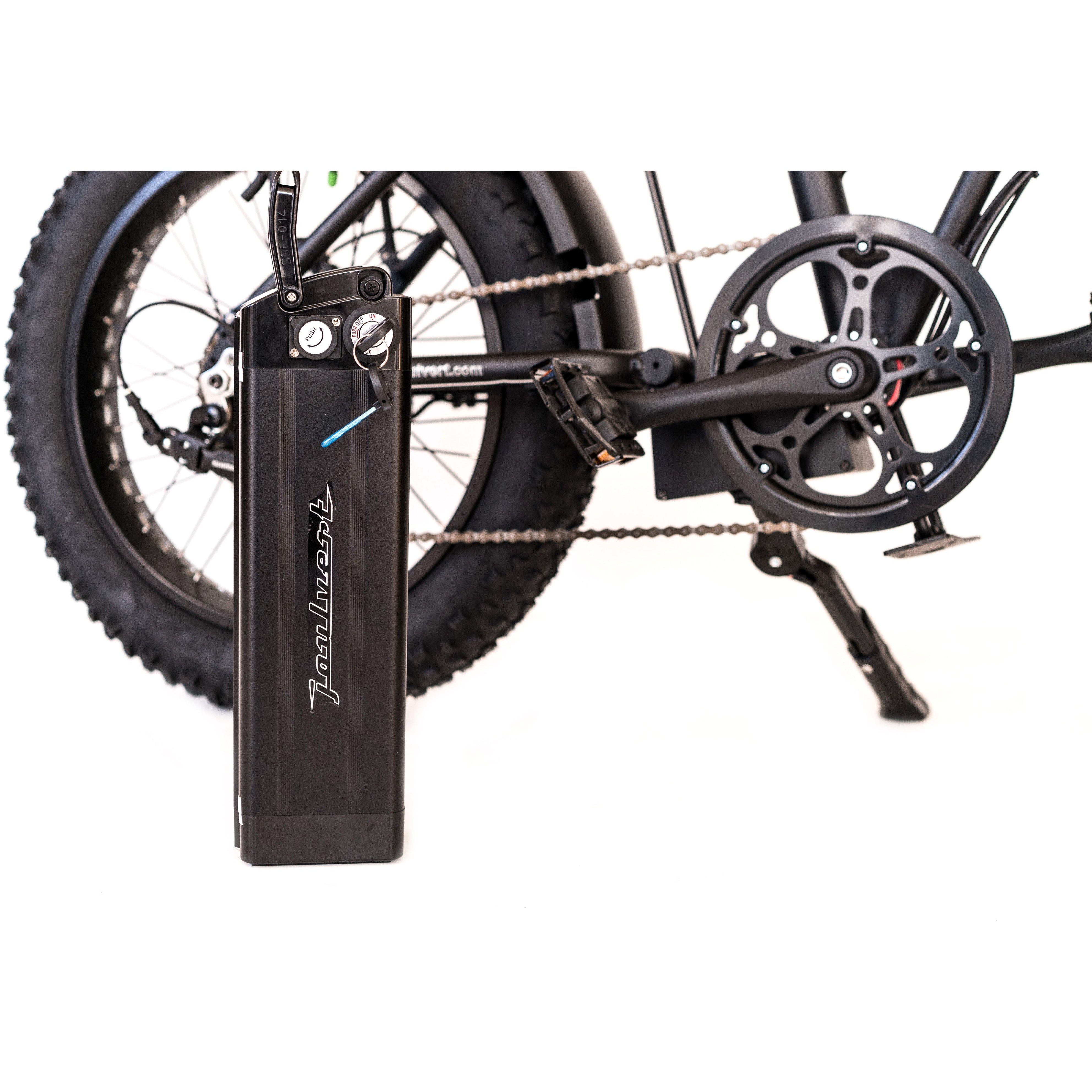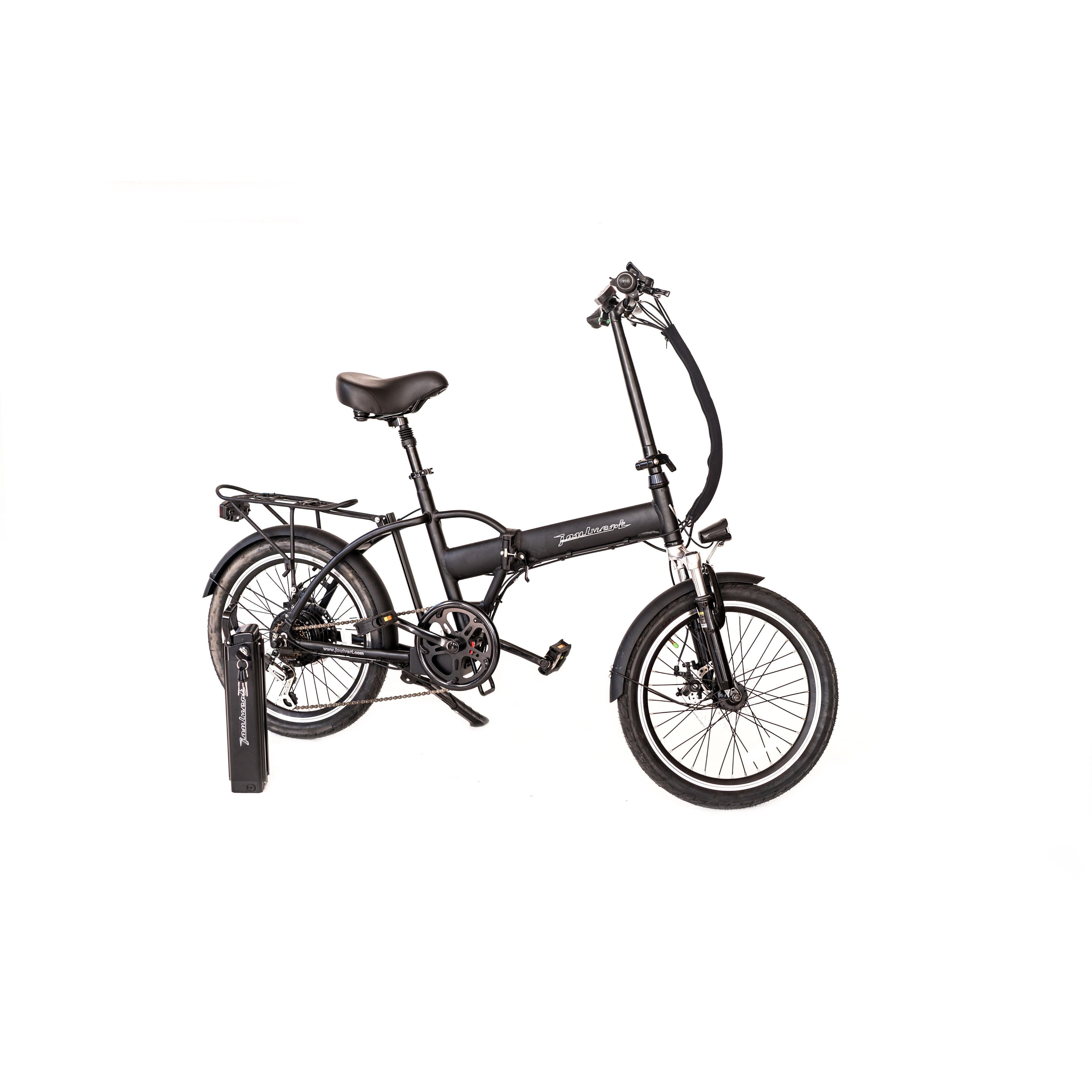 ---
Lithium Ion Battery for Joulvert Journey Pro, Hopman, Voyager and Desert electric bikes.
Available as 36V and 48V configuration, with various capacities to increase range. 
48V batteries can generate higher torque and therefore faster acceleration and top speed.
All batteries includes a new set of keys, one should be kept safely in storage in case of loss. Joulvert can't provide spare sets of keys, cylinder replacement is required if lost.