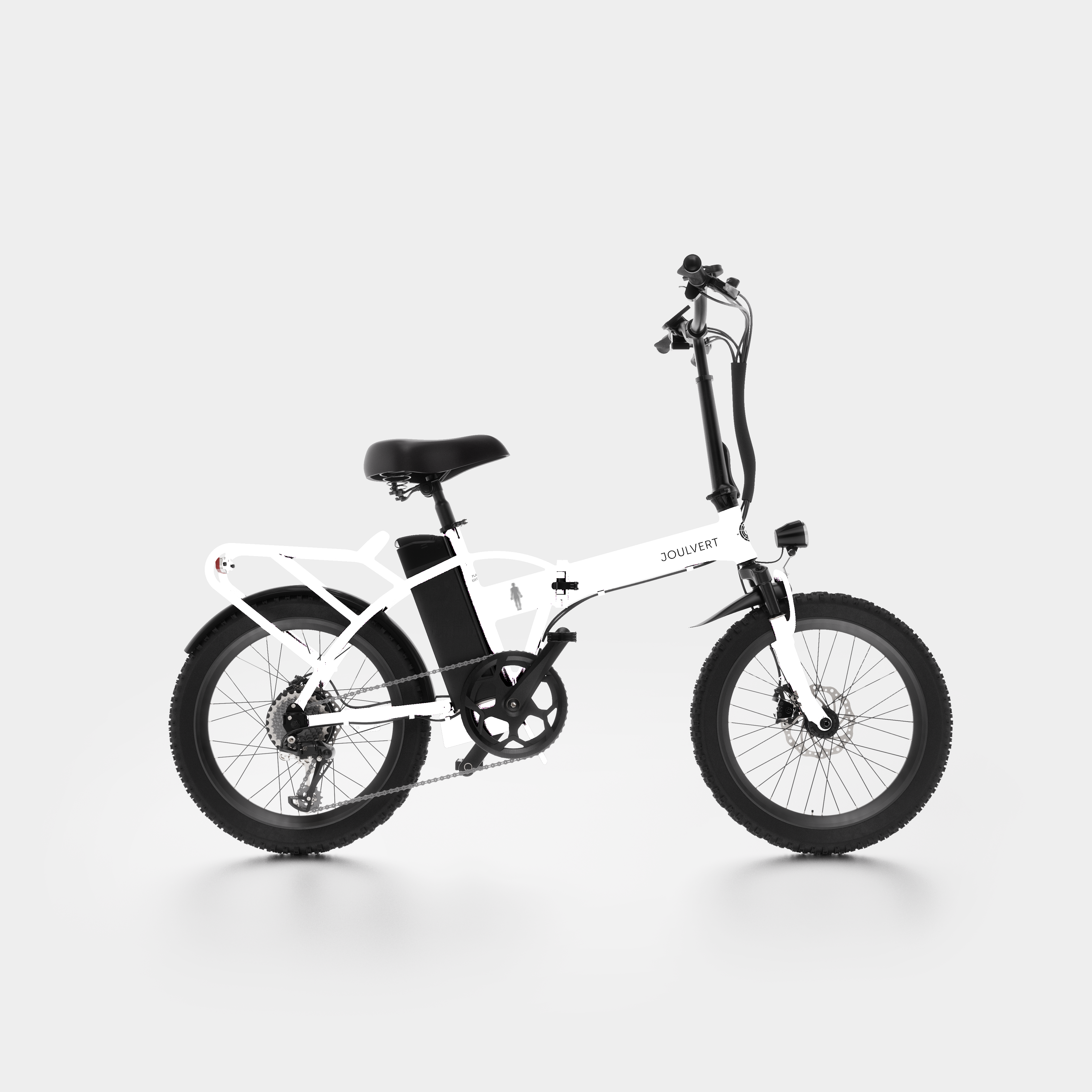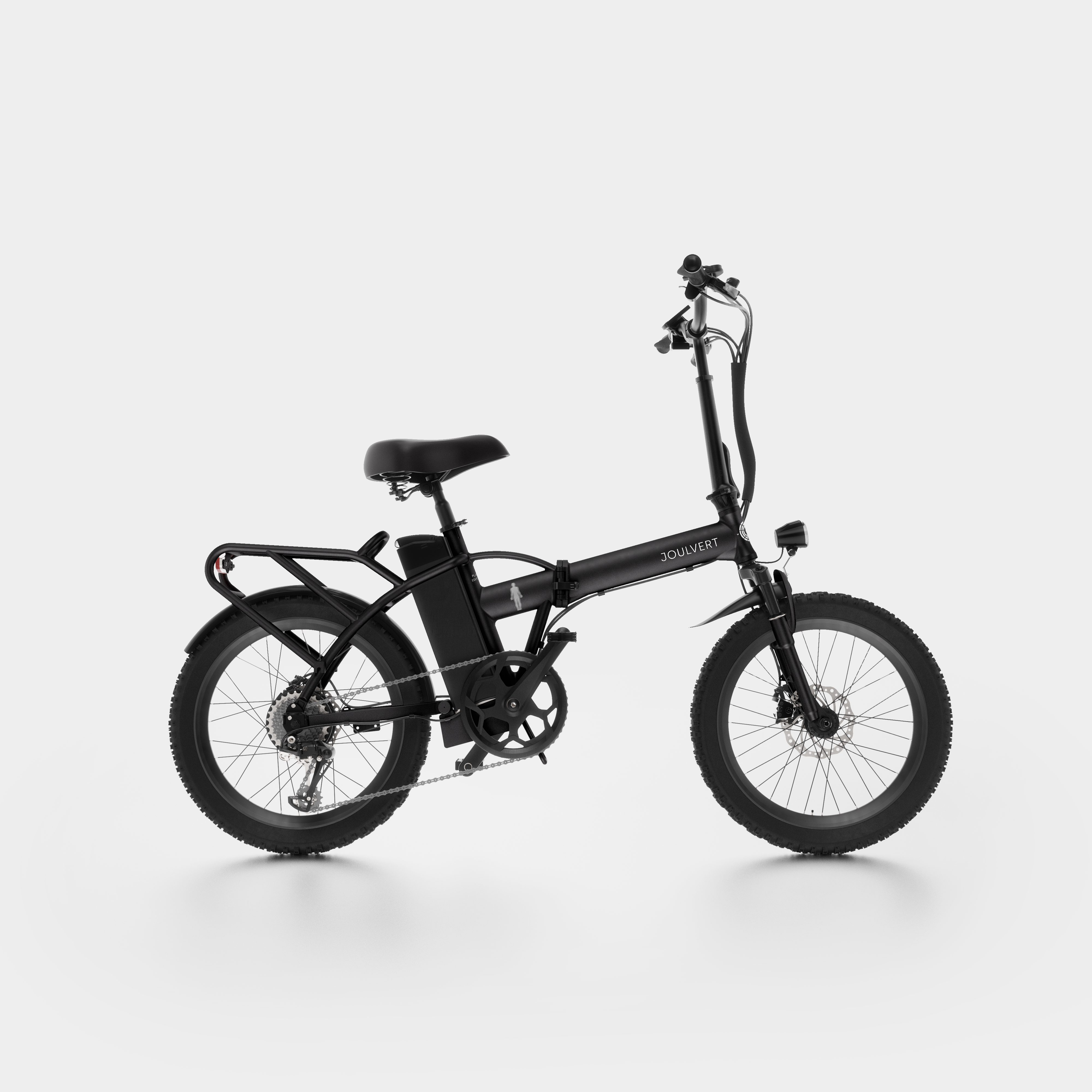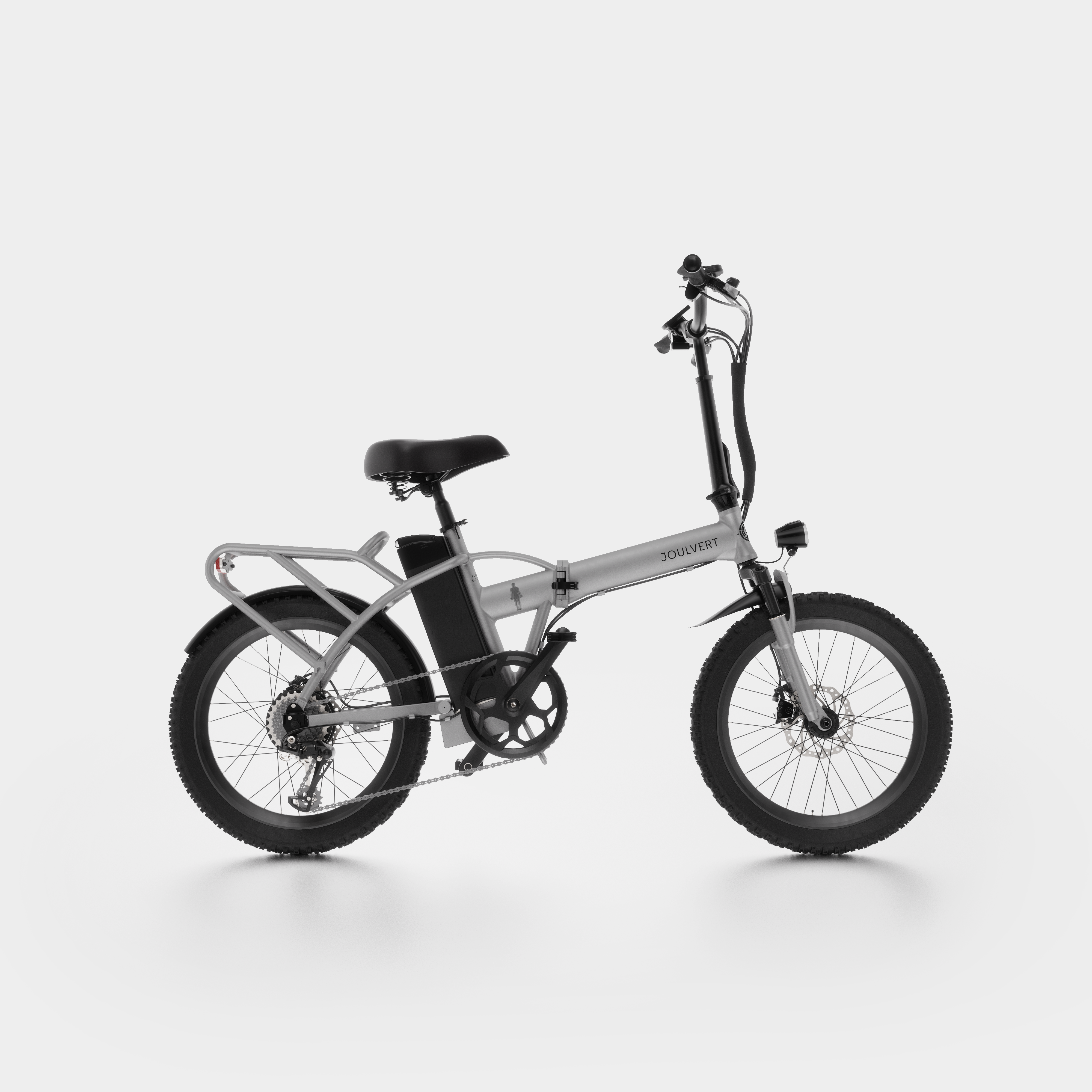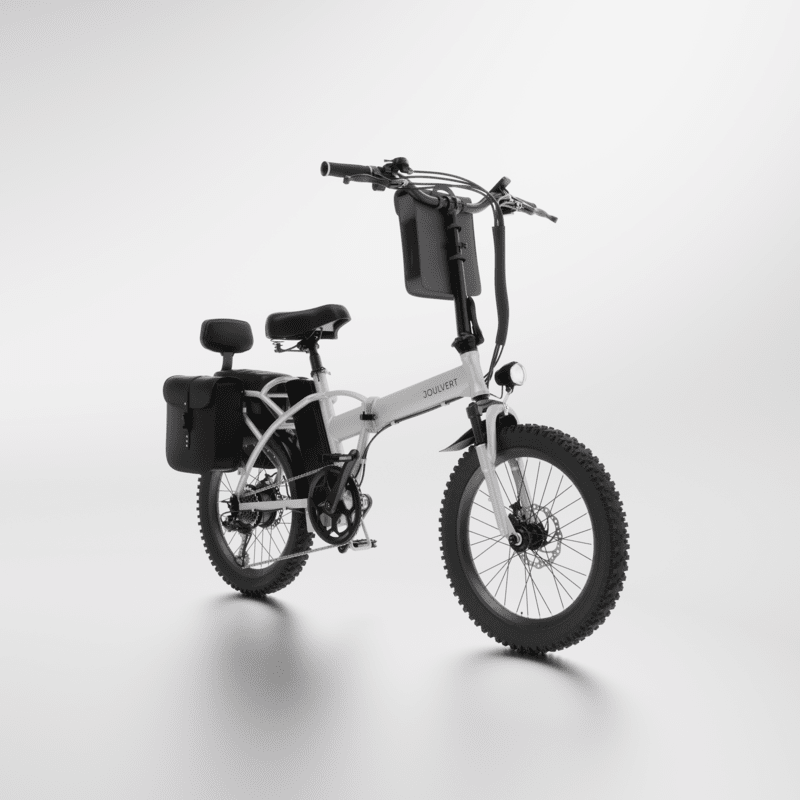 Journey Pro - Playa Edition
The latest generation of Joulvert's classic Playa Bike features all the classic engineering of the Hopman with the latest available technology. Designed for ultimate Playa convenience, the three-piece folding frame and a removable lithium-ion battery making it the perfect transportable bike for those with smaller RVs and cars. The powerful 500W rear hub motor is coupled with a front dual shock suspension, tackling the uneven surface of the Playa in comfort on your own or with a rear-seat passenger. Featuring the Joulvert developed silicon sealed electric system, for a water- and dust-proof profile that is essential on the Playa.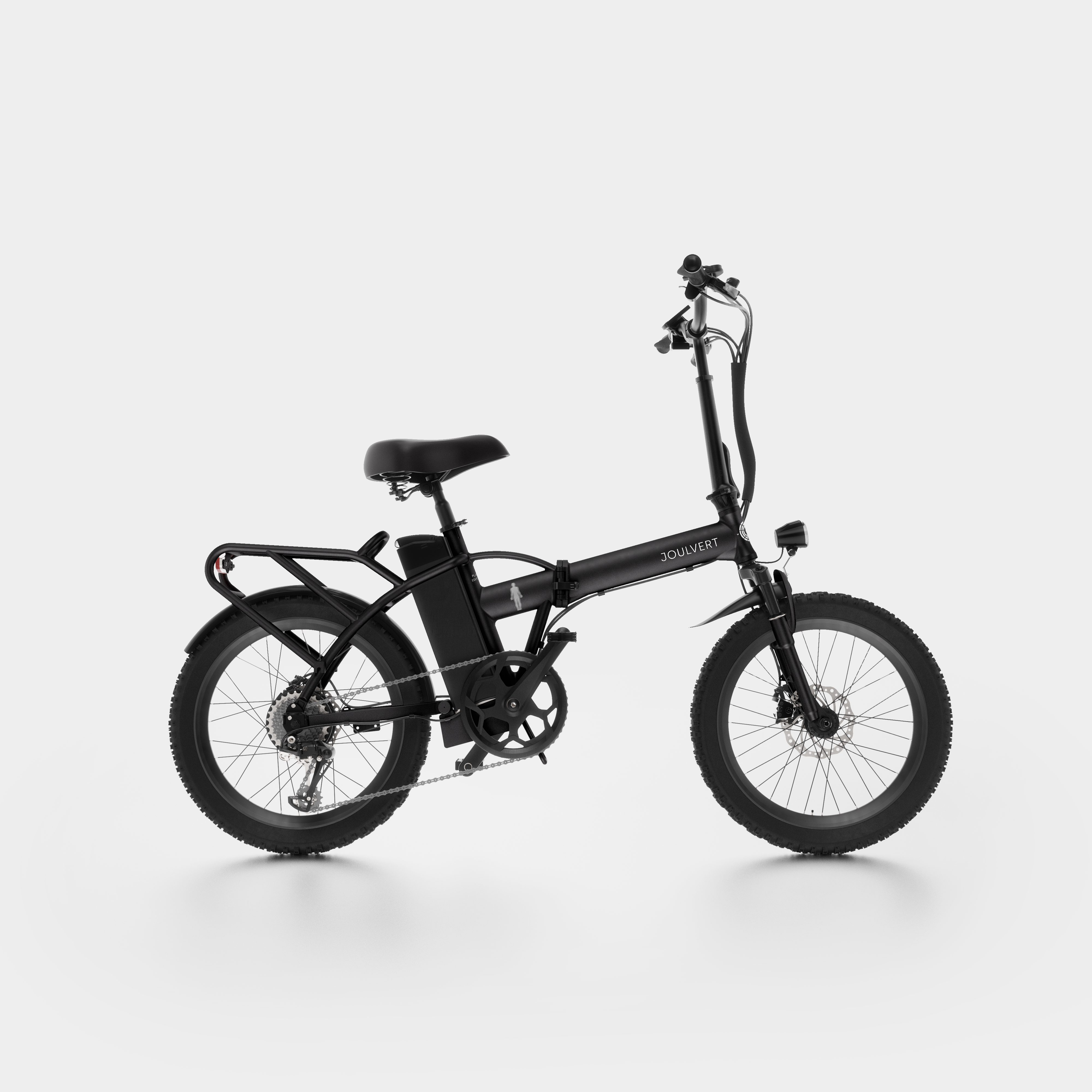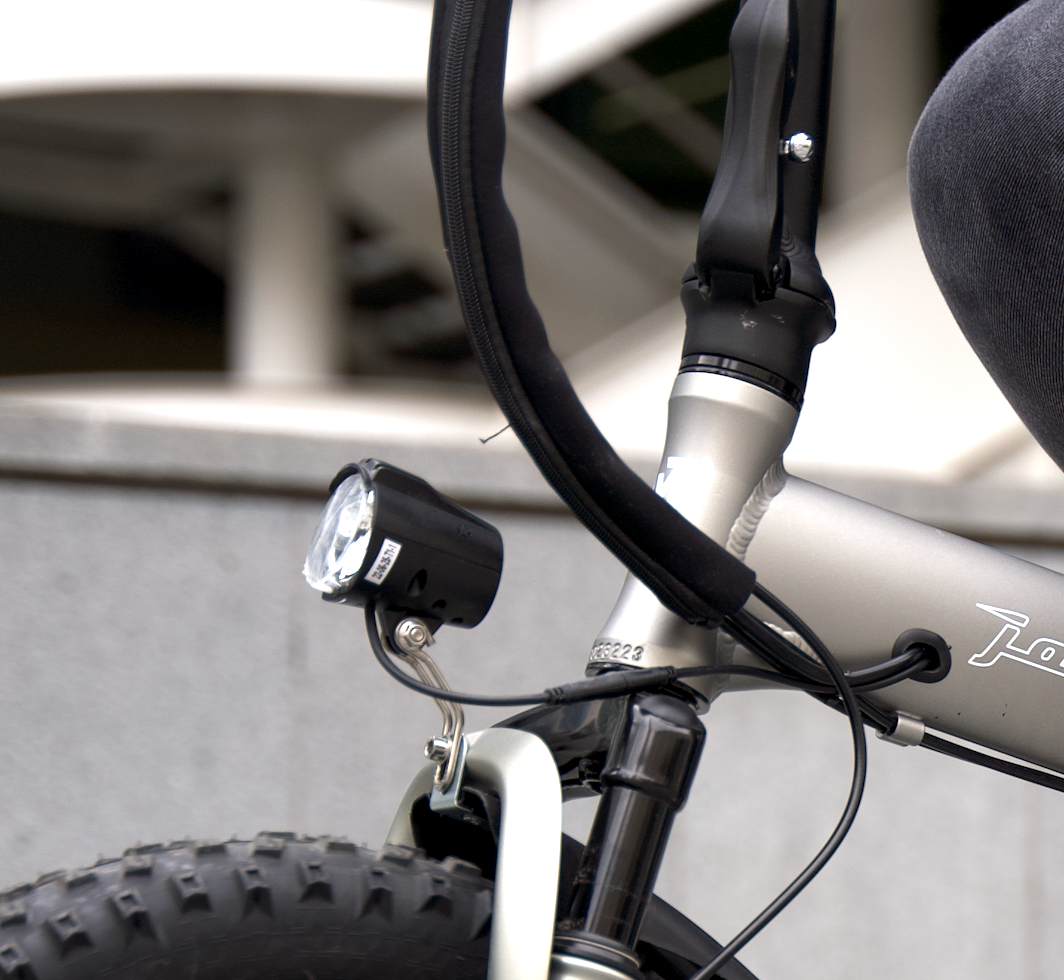 See and be seen
Front and rear LED lights will help illuminate the way and ensure you stay safe on your adventures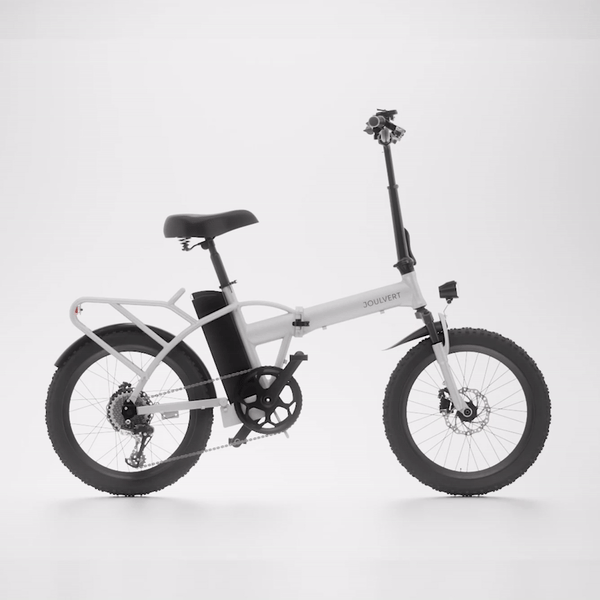 Compact folding design
The robust folding mechanism on the Journey Pro allows the bike to collapse down into a compact shape in three easy moves, making it easy to get fit it in a car trunk or on public transport.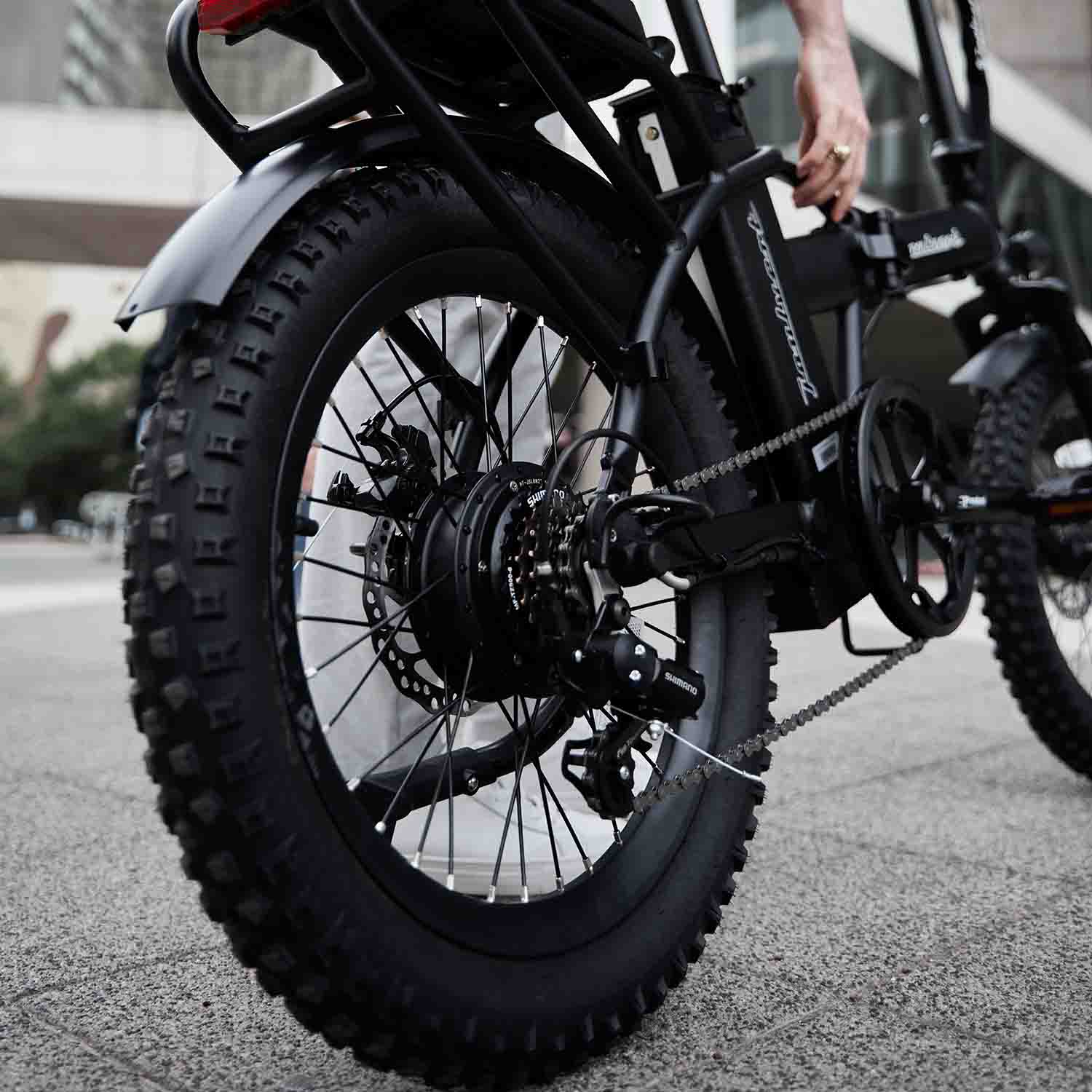 Removable Battery with multiple range and power options
Configure the Journey Pro to best suit your needs by selecting a battery that will provide the torque and range that you desire. With its easy removal and sleek look, it frees you from any battery-related concerns.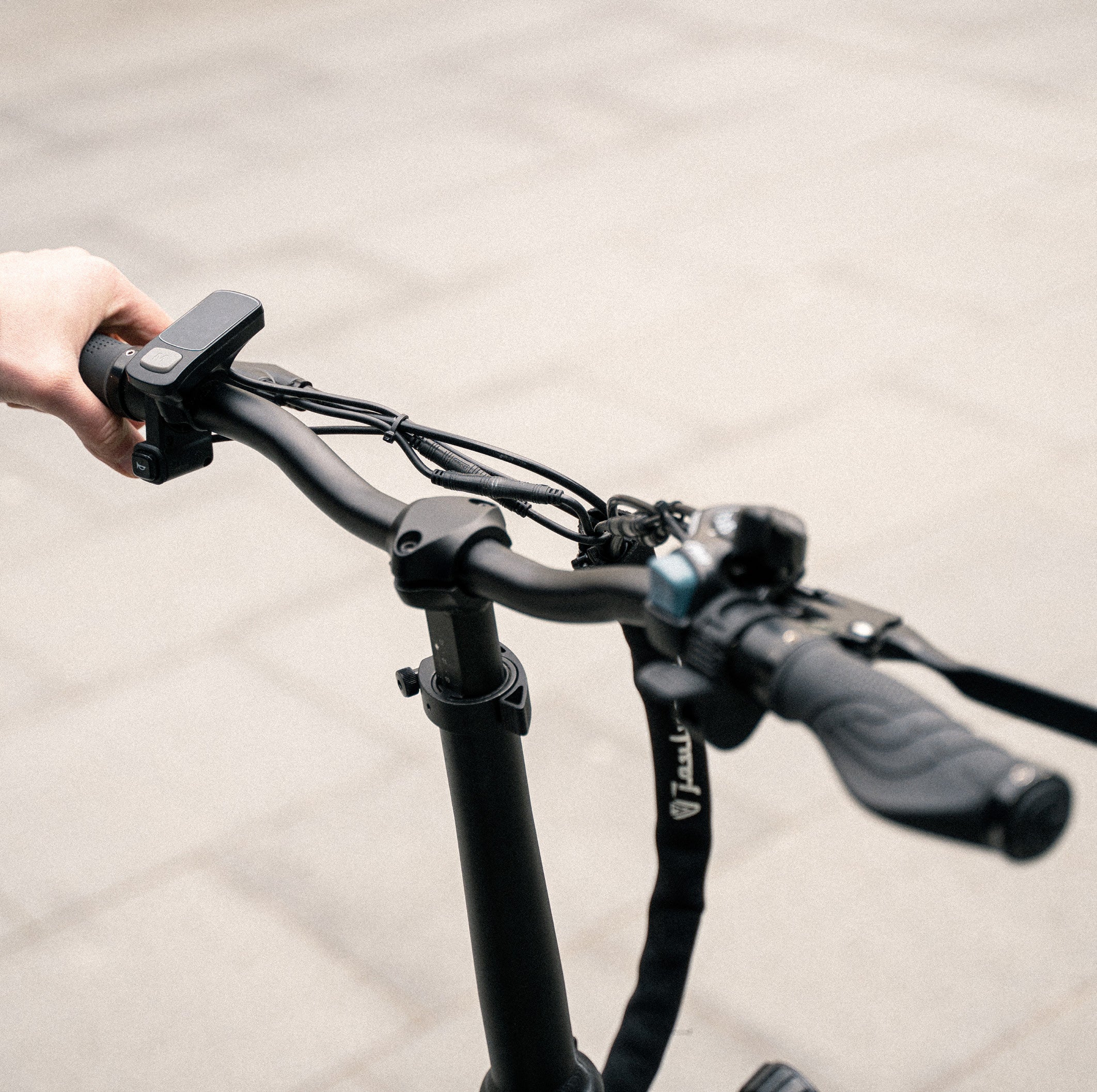 Ergonomic riding position
Height adjustable handlebars and seats ensure the bike fits like a glove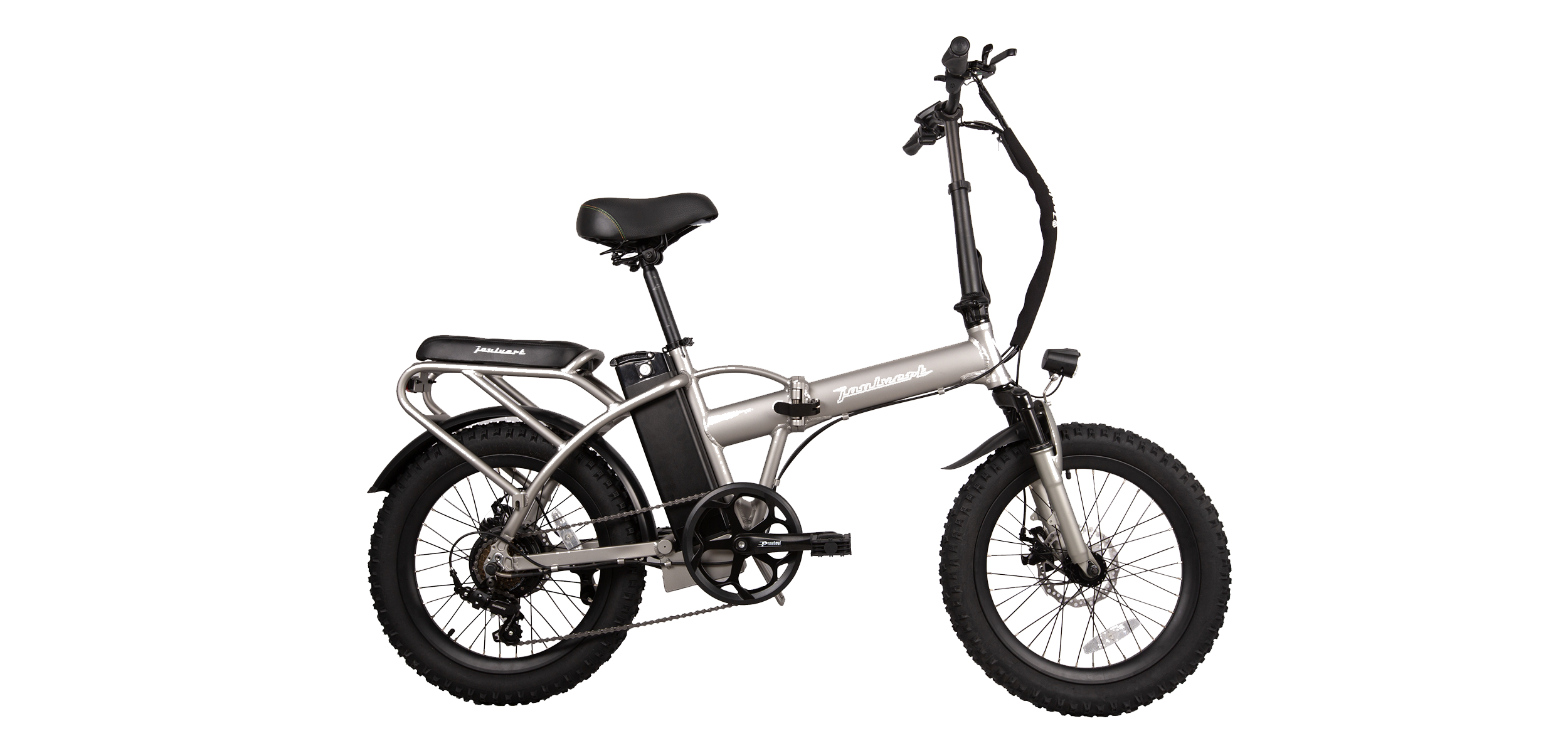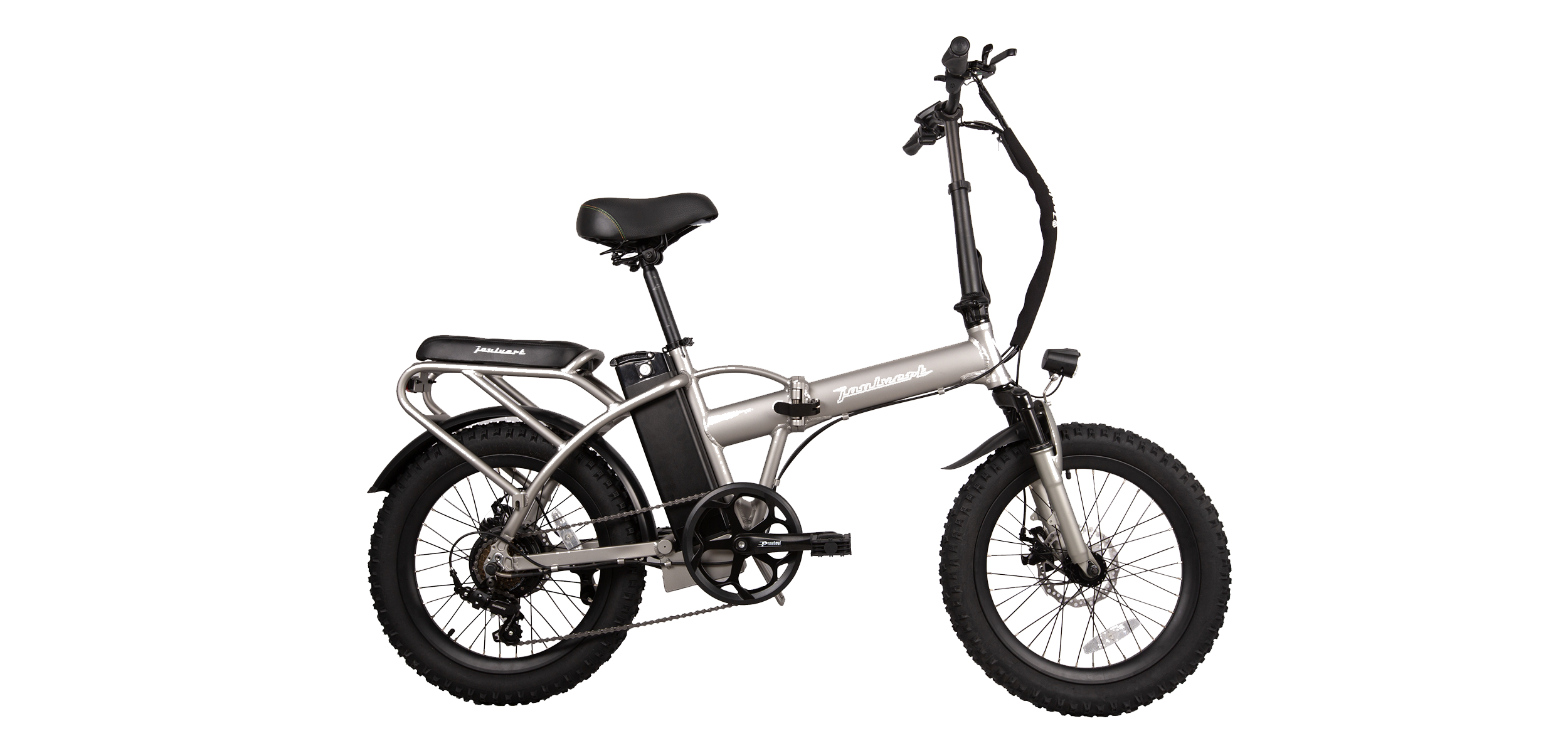 Integrated Rear Rack
Holds up to 150 lbs with Rear Passenger Seat & saddle bag compatibility
Rear-Hub Motor
The Lightweight 350W Rear-Drive Motor Finely Balances Torque, Speed & Range
Mechanical Disc Brakes
160 mm Aluminium Front and Rear Rotors, Delivering Maximum Stopping Power
Removable battery
Available in both 36V or 48V with a variety of range options
Discover the Playa bundle
Will my bike make it in time for the Playa Festival?

Our last shipment for a guaranteed collection at our pop-up is on the 22nd of August. At the Pop-up we will have a more limited selection of bikes and batteries available.

Our Reno pop-up is located at the Reno Convention Centre on 24-28th of August, from 10 am - 8 pm.
Is the Journey Pro easy to assemble?

The Journey Pro can be assembled and tuned in under an hour by an individual with prior experience working on mechanical bikes. No experience of electrical systems is required however if you don't have prior experience of fitting and tuning brakes we would recommend you select delivery to a local bike shop for professional assembly or bring the bike to a professional technician for tuning and bedding in of the mechanical disc brakes. You can find our professional Reno assembly here
Can I upgrade my Battery Pack at a later date?

Yes, the Journey Pro frame and electrical system are compatible with all Battery Packs, therefore if you decide at a later date that you would like more power or range, you can easily purchase another Battery Pack for your current Journey Pro model. Batteries will be available at the Pop-up but are selling out fast.
When and where can I collect my bike prior to the festival?

Our Pop-up will be on the 24-28th of August at the Reno Convention Centre, from 10 am - 6 pm. Collection Prior to the pop-Up is possible by arrangement
What do I do after the Playa?

Joulvert's offers a storage and upkeep solution situated in Reno, Nevada, for both eBikes and traditional bicycles of any brand. Our service entails meticulous cleaning, maintenance, and necessary repairs for your bike. We also implement routine battery charging to optimize battery conditions for the following years festival. Find out more
This product is rated 4.7 of 5.0 stars.
It has received 23 reviews.
Blog posts
View all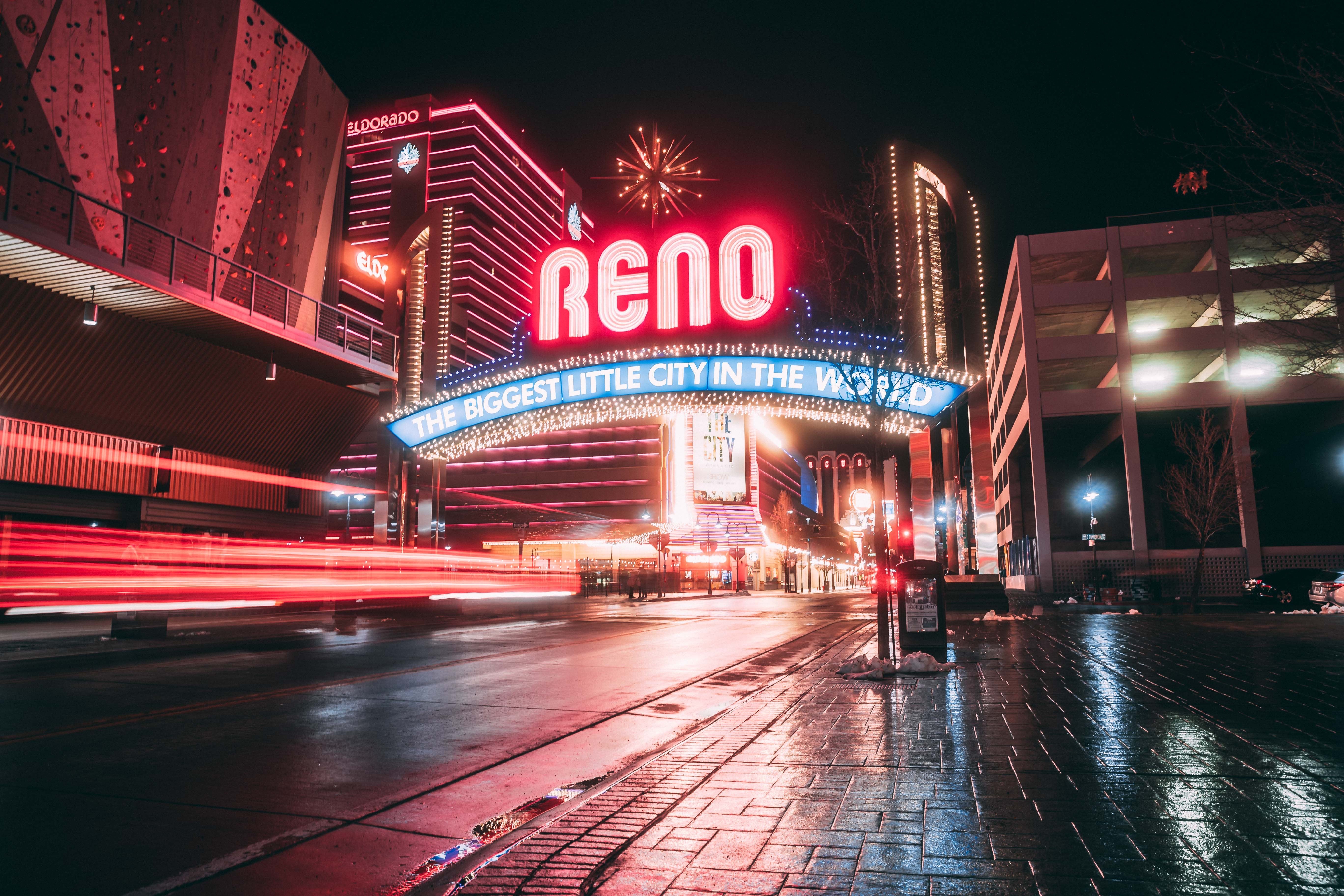 Joulvert's Electrifying Reno Pop-Up
As per tradition, Joulvert is set to ignite Reno Convention Centre with an electrifying pop-up event that promises a captivating fusion of eBike's, art, and Burner culture. This year, Joulvert team...
Joulverts Yearly Post Playa Storage
After the dust settles at Burning Man, ensure your electric bicycle's longevity with our tailored storage solution. Our facilities at Joulvert goes beyond conventional storage – it's a haven of met...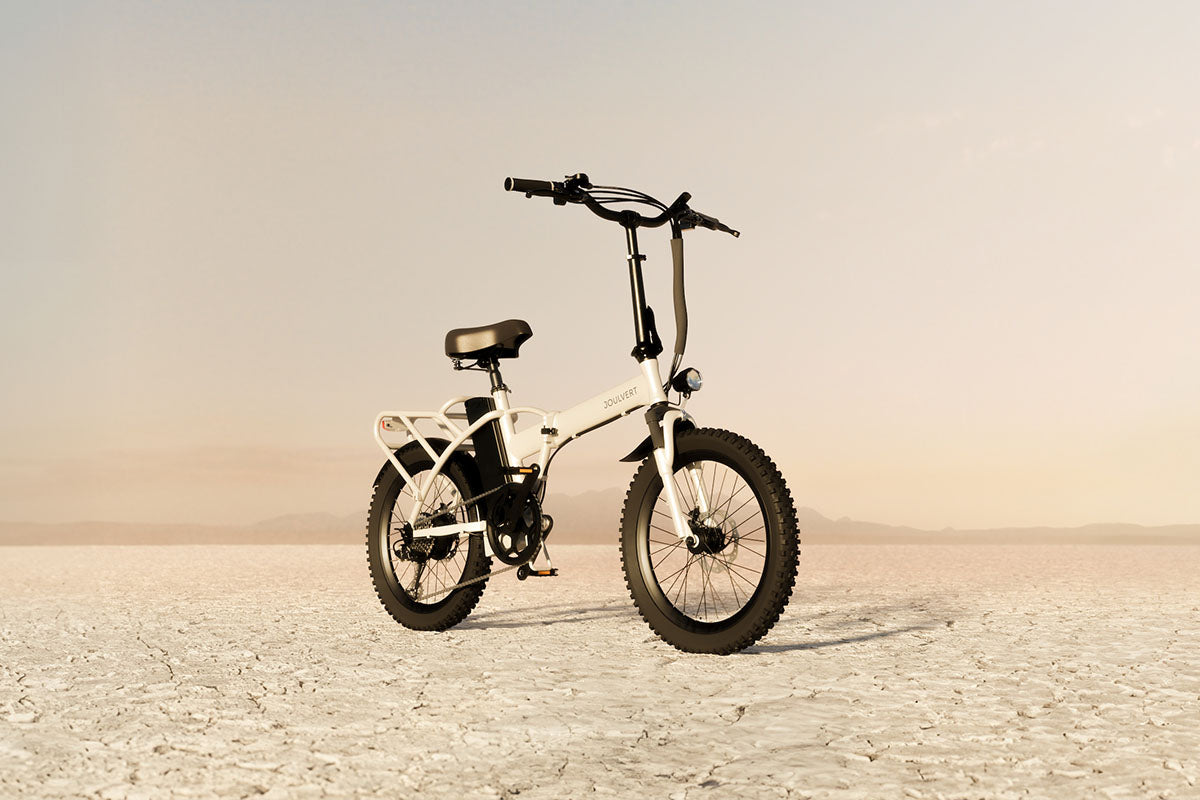 Choosing the Best Electric Bike for Burning Man
How to Maximize your time on the Playa. Burning Man, the iconic festival of art, self-expression, and communal living, takes place in Nevada's Black Rock Desert. With its vast expanse and challeng...