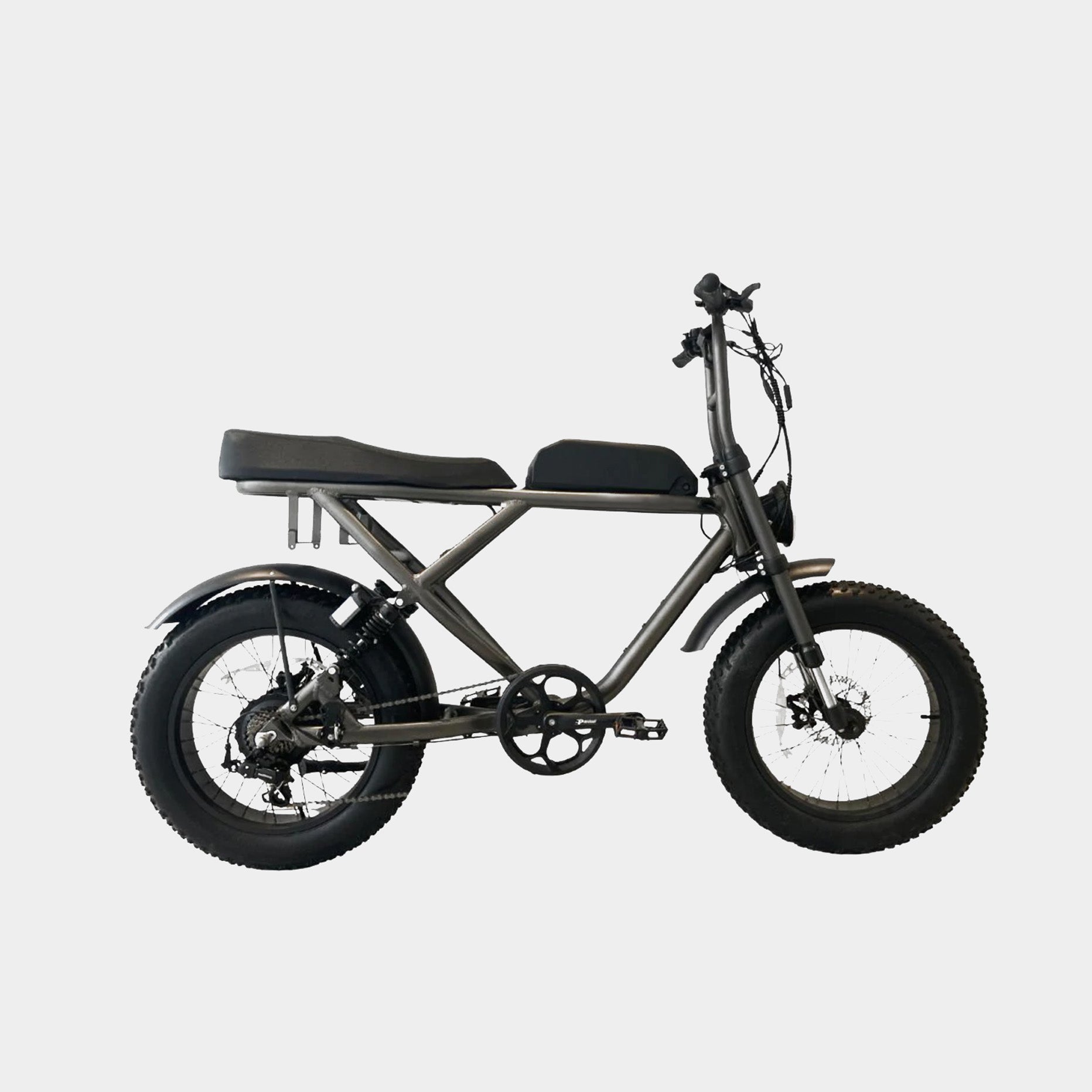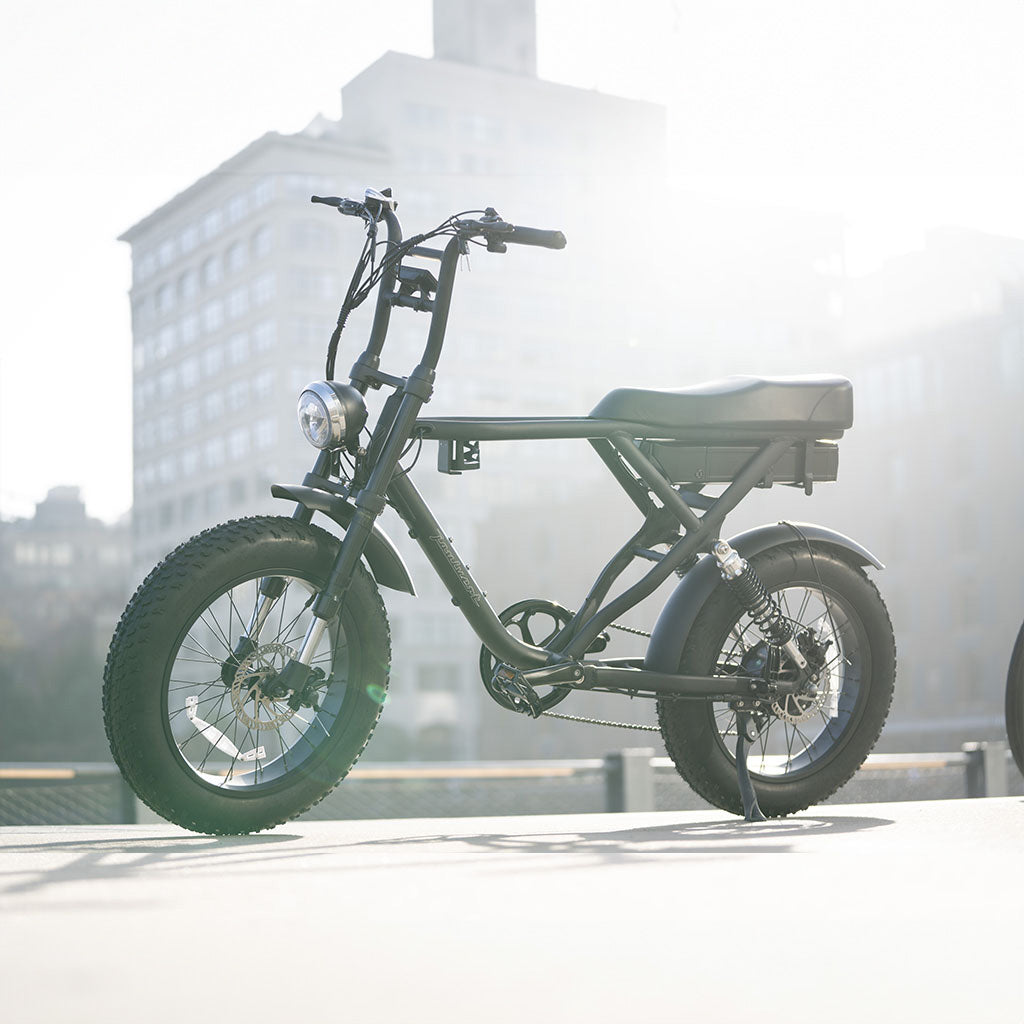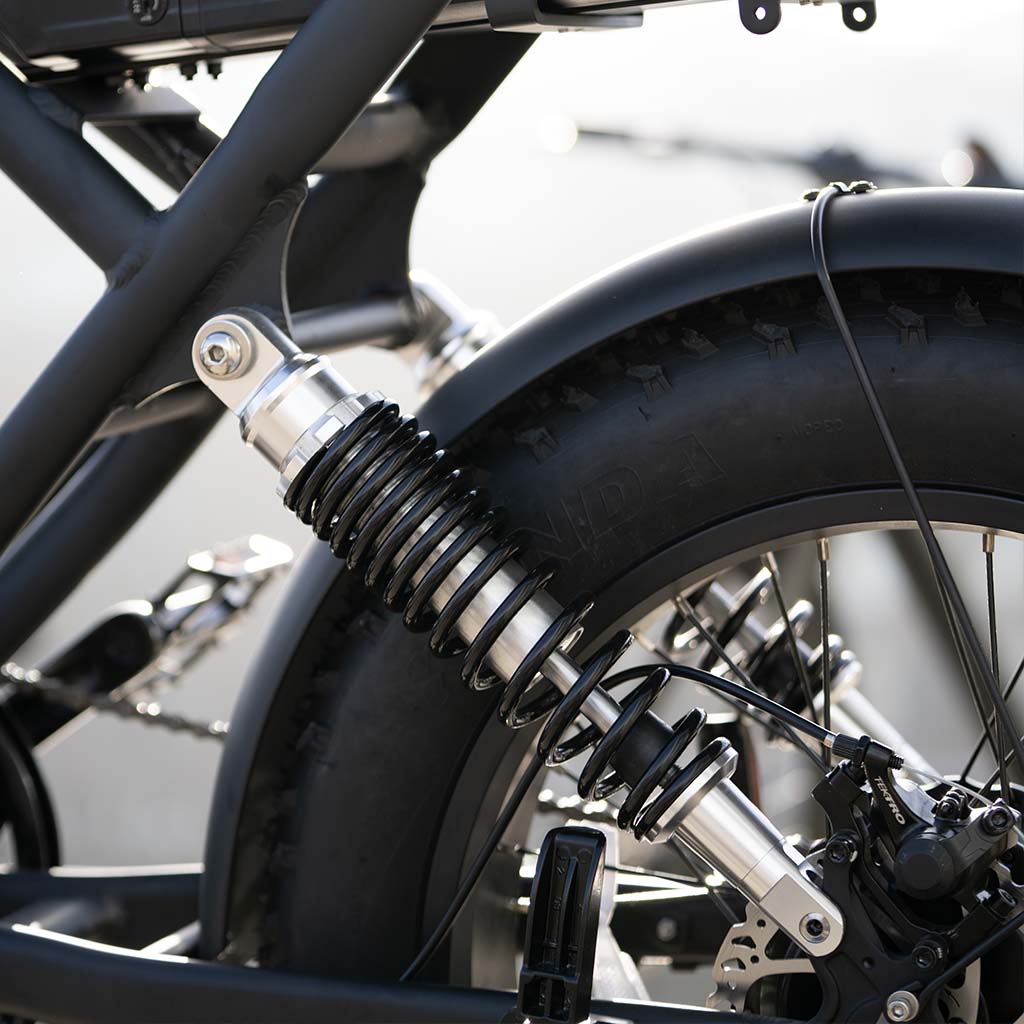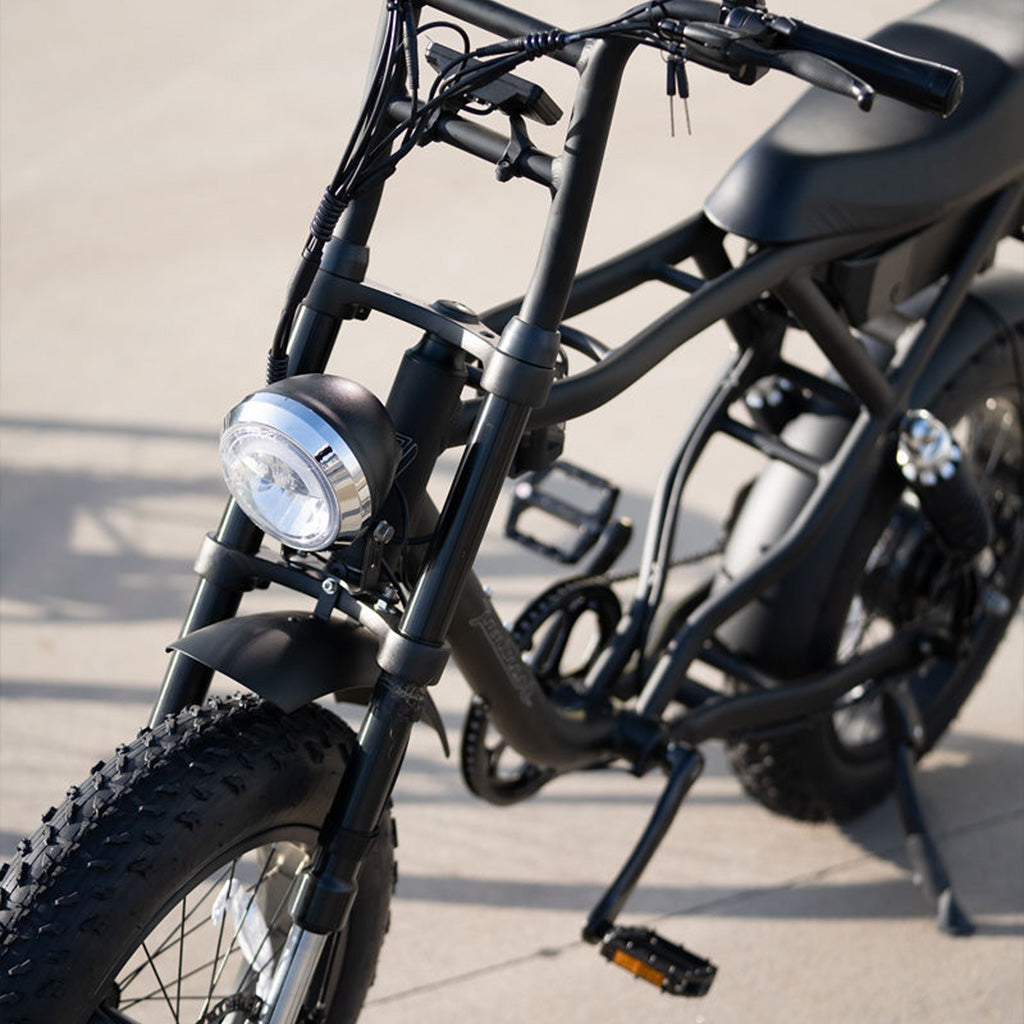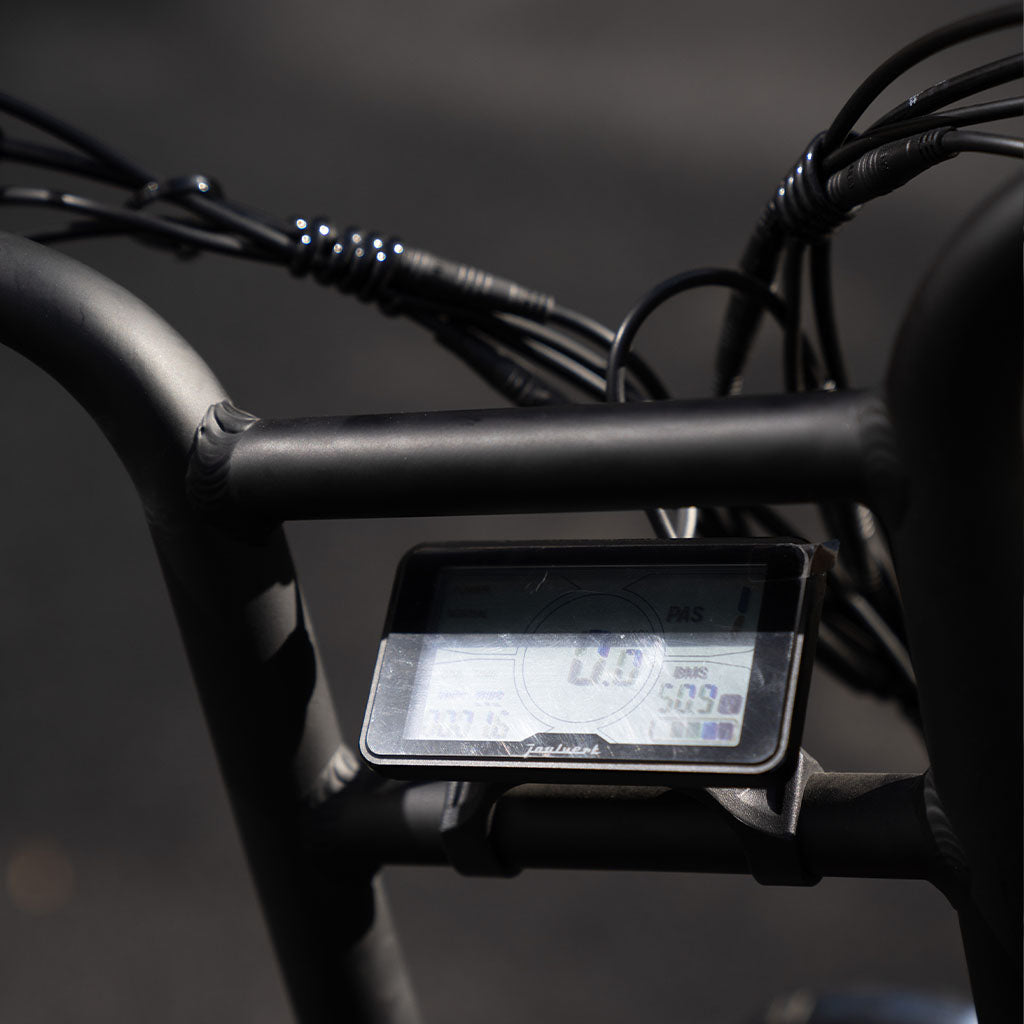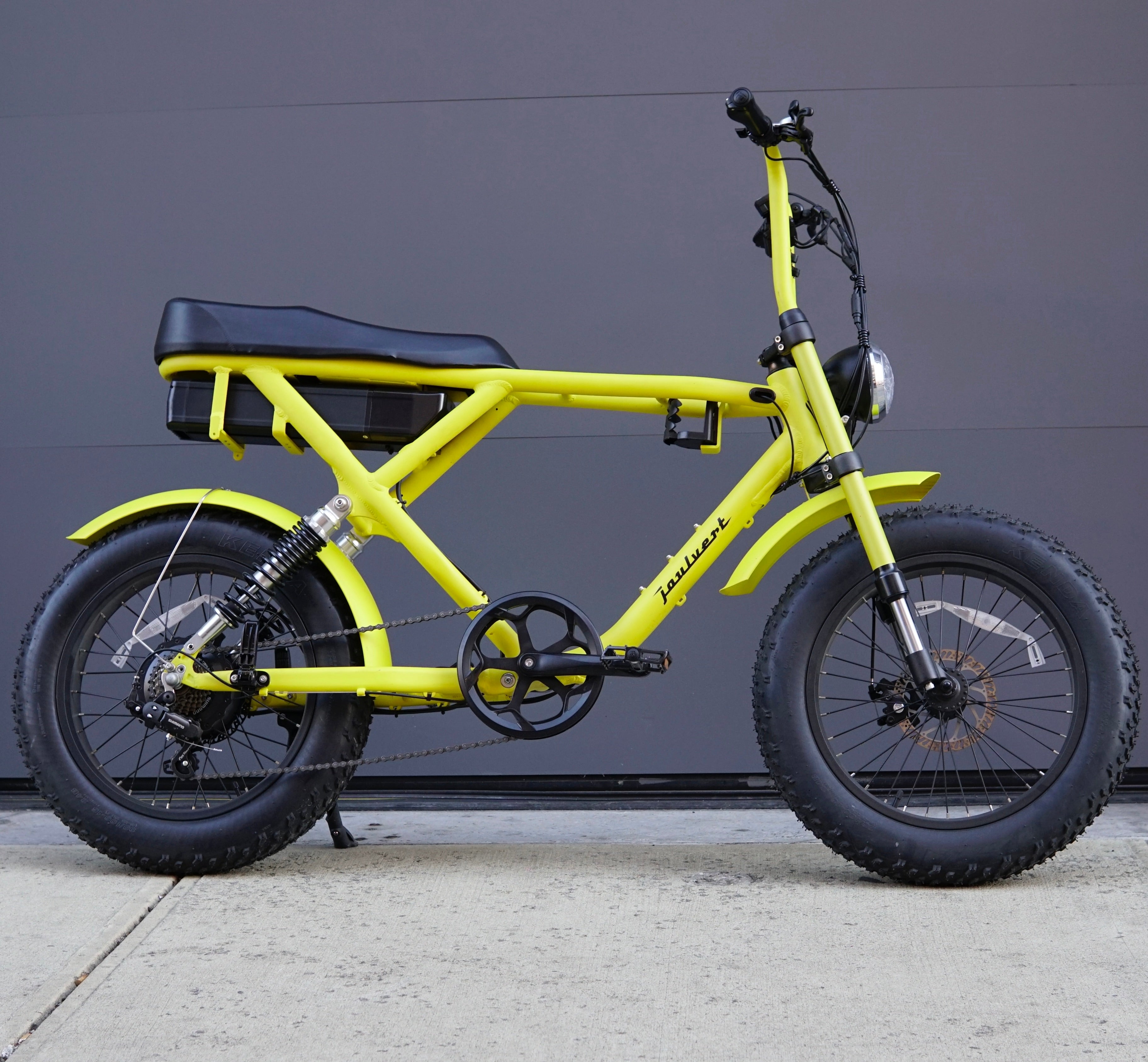 Orbiter
The Joulvert Orbiter is the ultimate all-terrain fast cruiser, at home equally offroad or in the city. With dual shock suspension and a 750W rear-hub motor, you'll never sacrifice comfort or speed, with 1 rider or two. The 48V 15.6Ah battery is removable so can be charged away from the bike. The integrated front and rear LED lights guarantee visibility, in addition to the loud electronic horn. Shimano 6-Speed gears enable cyclists to ascend even the most challenging of hills, with or without electric assistance.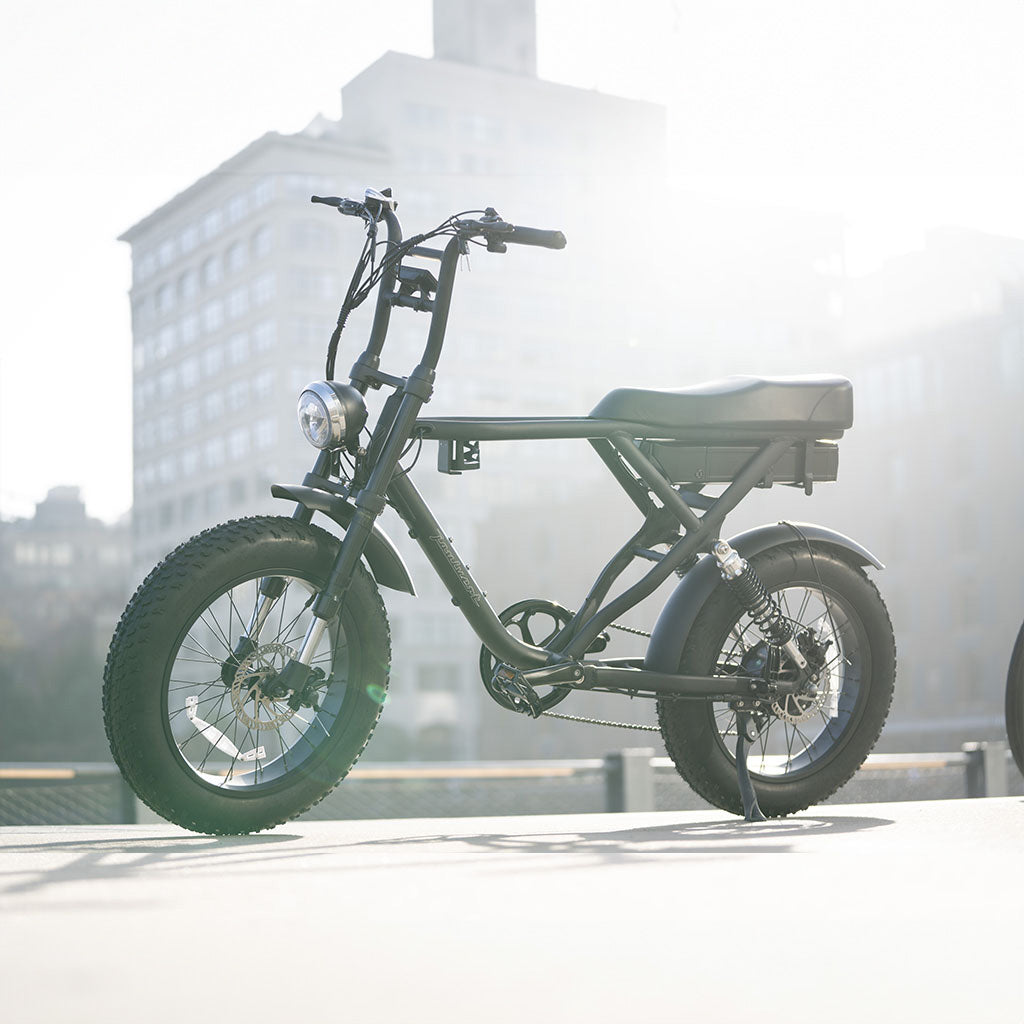 Orbiter
Sale price
$2,750.00
Regular price
$3,000.00
(/)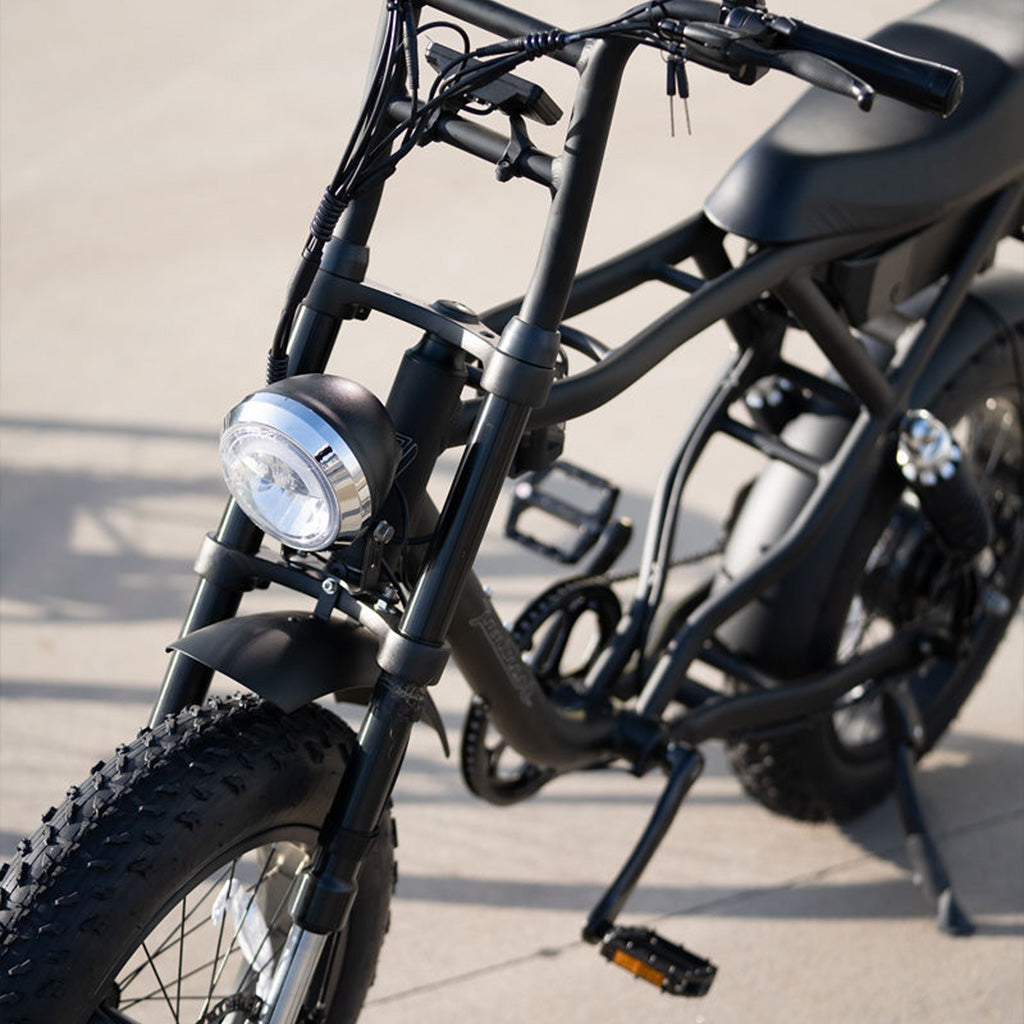 See and be heard
Enhance your safety on adventures with front and rear LED lights. The electric horn will also ensure you're heard.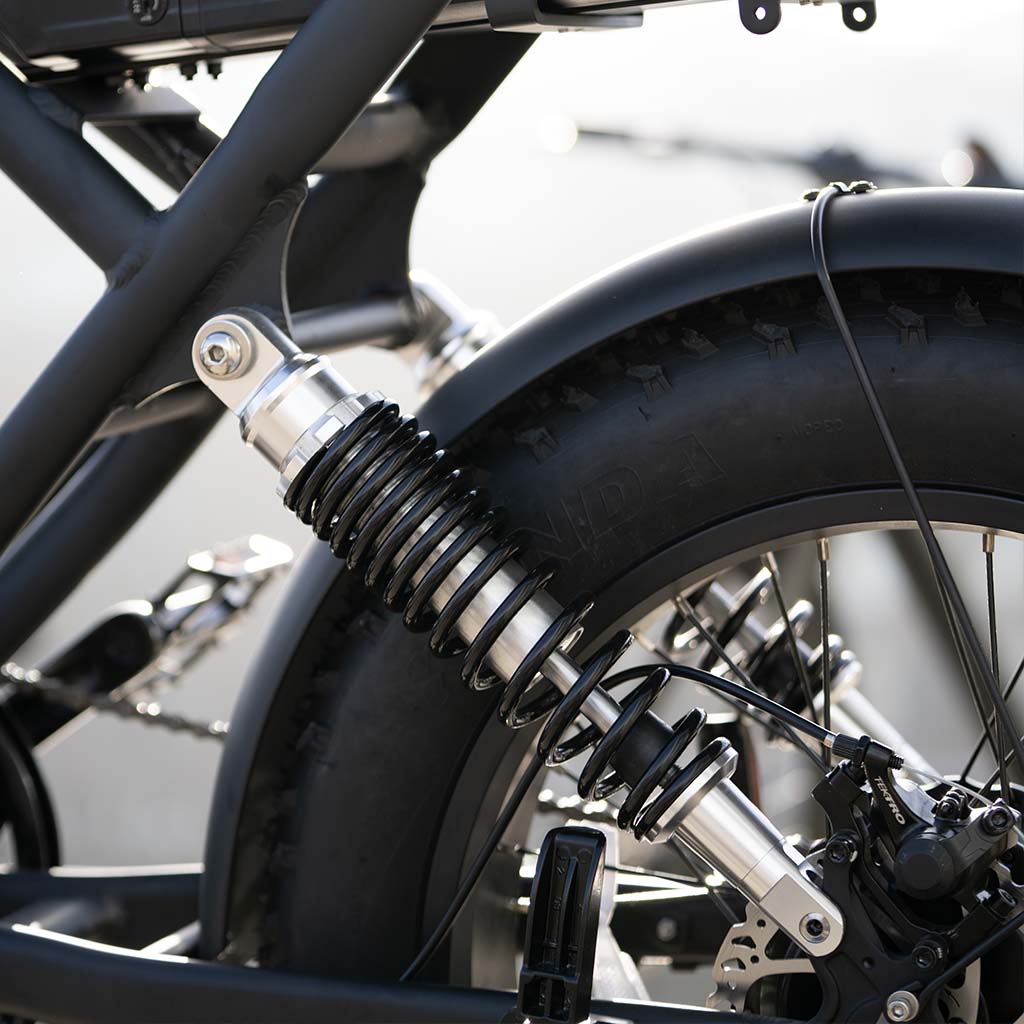 Discover ultimate comfort
Experience a smooth ride through the harsh conditions of the Playa desert with the duel suspension shock absorbers.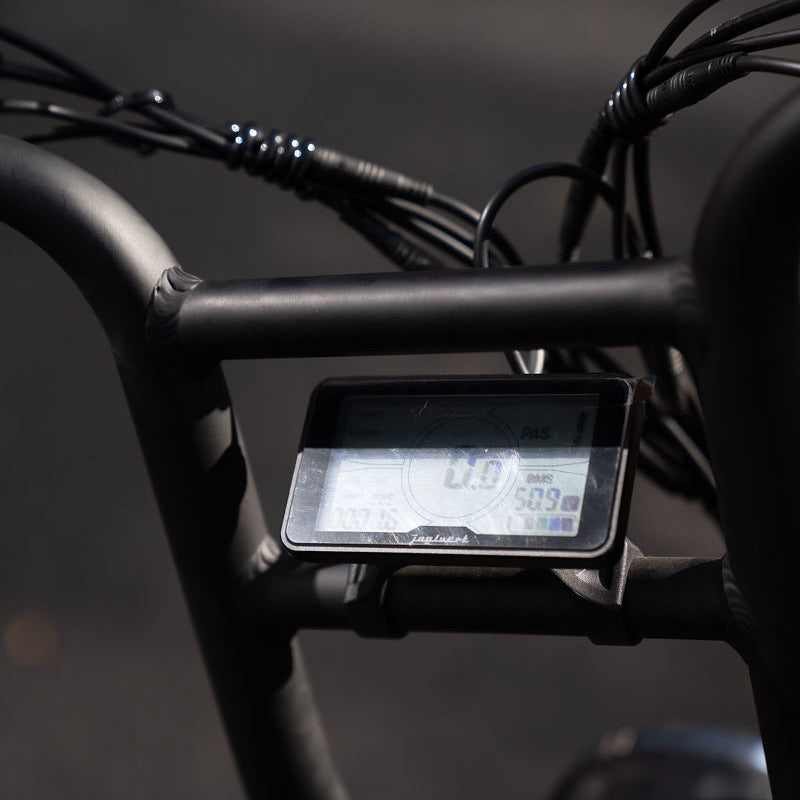 Control and monitoring
Utilize the LCD display to select the power assist level and keep track of the speed, odometer, battery percentage, and error codes to ensure effective diagnostics.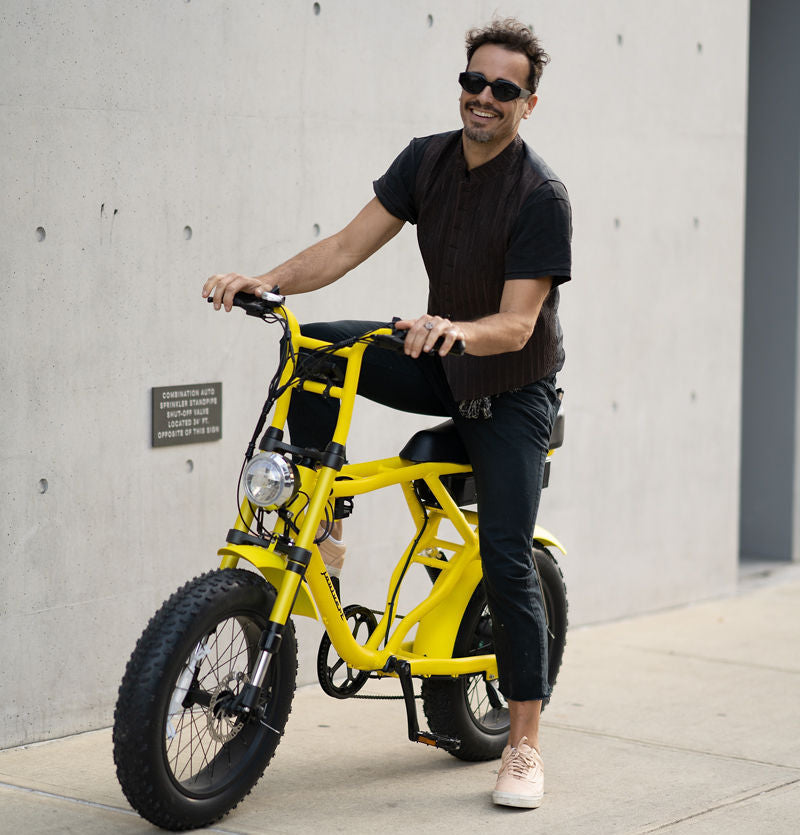 Comfortable for one rider or two
Experience superior comfort with the addition of an extra padded seat and passenger footpegs for a secure ride
Blog posts
View all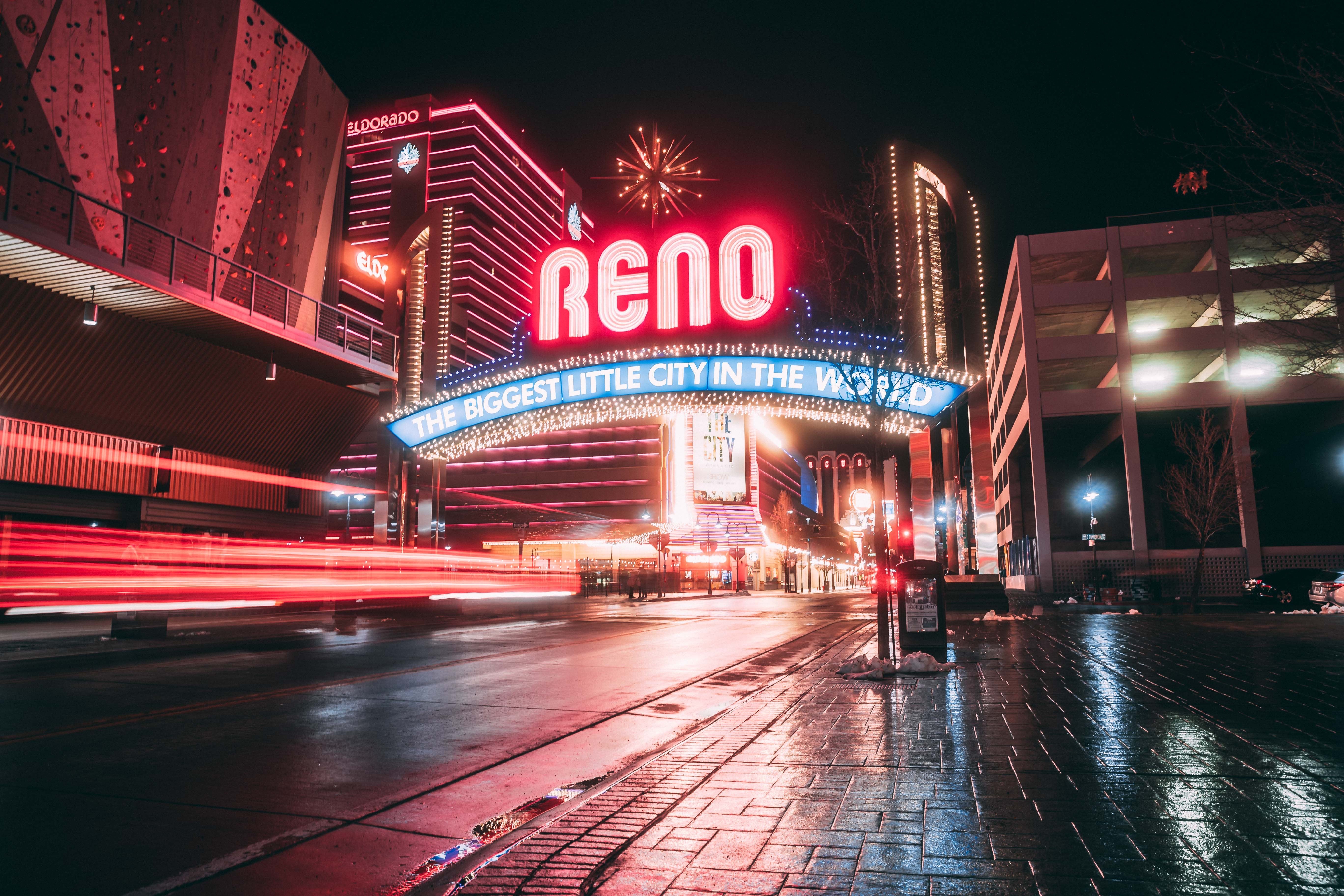 Joulvert's Electrifying Reno Pop-Up
As per tradition, Joulvert is set to ignite Reno Convention Centre with an electrifying pop-up event that promises a captivating fusion of eBike's, art, and Burner culture. This year, Joulvert team...
Joulverts Yearly Post Playa Storage
After the dust settles at Burning Man, ensure your electric bicycle's longevity with our tailored storage solution. Our facilities at Joulvert goes beyond conventional storage – it's a haven of met...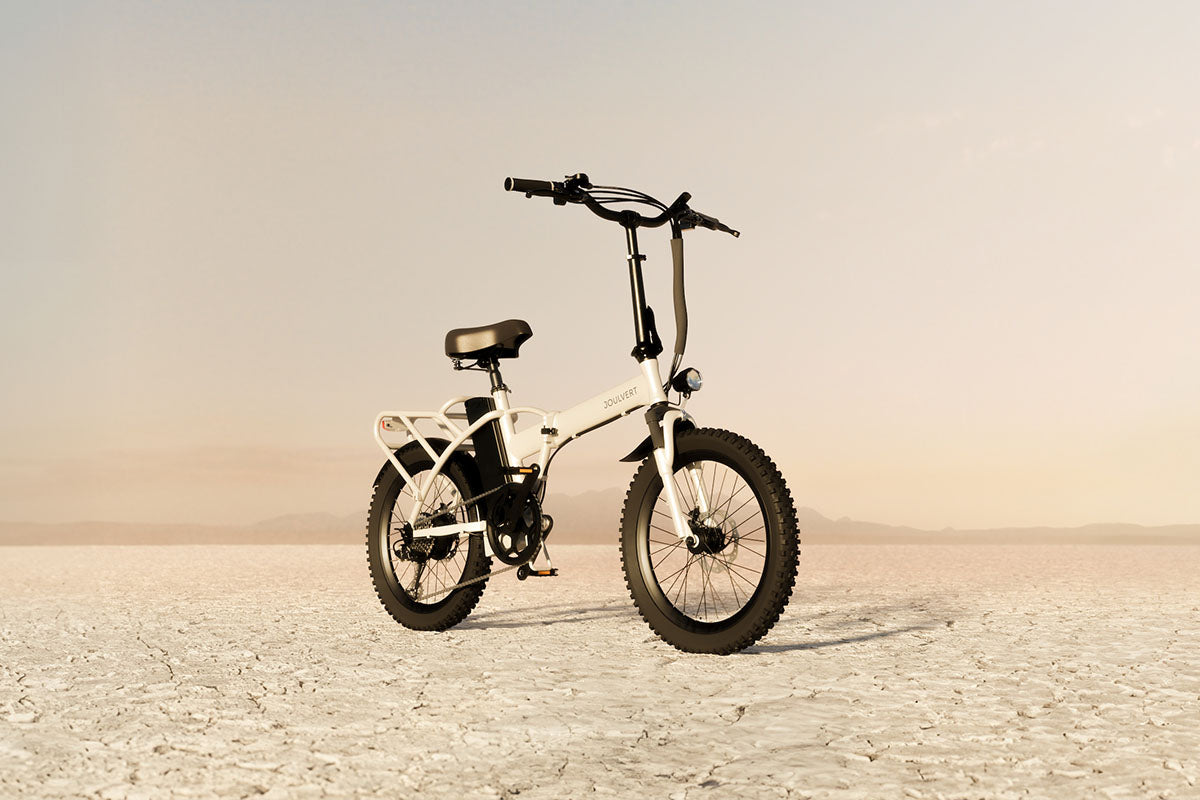 Choosing the Best Electric Bike for Burning Man
How to Maximize your time on the Playa. Burning Man, the iconic festival of art, self-expression, and communal living, takes place in Nevada's Black Rock Desert. With its vast expanse and challeng...
FAQ
Use this text to share information about your product or shipping policies.
Will my bike make it in time for the Playa Festival?

Our last shipment for a guaranteed collection at our pop-up is on the 22nd of August. At the Pop-up we will have a more limited selection of bikes and batteries available.

Our Reno pop-up is located at the Reno Convention Centre on 24-28th of August, from 10 am - 8 pm.
Is the Orbiter hard to assemble?

The Orbiter can be assembled and tuned in under an hour by an individual with prior experience working on mechanical bikes. No experience in electrical systems is required however if you don't have prior experience of fitting and tuning brakes we would recommend you select delivery to a local bike shop for professional assembly or bring the bike to a professional technician for tuning and bedding in of the mechanical disc brakes. You can find our professional Reno assembly here
What do i do after the Playa?

Joulvert's offers a storage and upkeep solution situated in Reno, Nevada, for both eBikes and traditional bicycles of any brand. Our service entails meticulous cleaning, maintenance, and necessary repairs for your bike. We also implement routine battery charging to optimize battery conditions for the following years festival. Find out more
Our customer support is available Monday to Friday: 8am-8:30pm.
Average answer time: 24h